Exciting News!
Today we announced the acquisition of CoreMatrix, a consulting firm specializing in salesforce.com cloud computing solutions, with a strong East Coast presence.
Like Perficient, CoreMatrix is a Gold salesforce.com Alliance Partner. They're an excellent addition to our team, bringing strong Service Cloud and Sales Cloud expertise, a proven track record of growth and profitability, an excellent reputation and a strong client roster.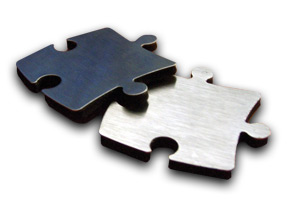 This acquisition further expands Perficient's partnership with salesforce.com and provides great value to our customers. With cloud computing as one of the hottest trends in the industry today, enterprises can no longer afford to ignore the power it has in driving innovation, cost containment and business agility. Salesforce.com has emerged as a key platform provider for cloud computing services. With the addition of CoreMatrix, Perficient has gained more expertise and can provide powerful Salesforce solutions for our customers that help them effectively address market changes and realize lasting business results.
In addition, CoreMatrix's strong East Coast presence complements our acquisition earlier this year of West Coast-based, salesforce.com-focused Clear Task. We now have the comprehensive capacity to sell and deliver Salesforce solutions across the entire U.S.
You can learn more about Perficient's acquisition of CoreMatrix, including how it will add client relationships with key Fortune 500 companies across a number of industries like financial services, healthcare, retail, and energy, among others, in our news release here.
It's an exciting time at Perficient. Our goal is to become the top Salesforce partner in the U.S., much like we've accomplished with other partner relationships. This acquisition puts us well on our way. We're thrilled to add CoreMatrix to our team.