There was a recent post in the HBR blogs that stated that 'Success comes from better data, not better data analysis'.
http://blogs.hbr.org/cs/2011/08/success_comes_from_better_data.html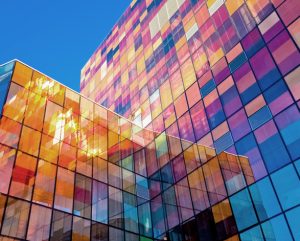 With some guidance, you can craft a data platform that is right for your organization's needs and gets the most return from your data capital.
While this sounds cliche, it is a fact and we tend to ignore the value of quality data. Nowadays firms invest on hiring some of the best analysts in the industry with the hope of crunching numbers better than their competitors and gain the competitive edge.  Firms want to make use of the best BI tools available in the market to get more insights about their data. But how often do we see that their focus is not quite there in having quality data.
From what I've seen from a couple of my recent projects, there is a negligence in maintaing data quality. People are more worried about how the tools and techniques used to utilize the data to provide insightful statistics rather than understandning that one of they key requirements for any data analysis to yield good results is good, consistent data!
I always believe that it is worth spending that little extra time in data cleaning and ensuring consistency before jumping into using the various BI tools to play with the data. It's important to ensure your data with all the past statistics is maintained well and kept consistent. Ultimately, if the underlying data itself is flawed or inconsistent, the analysis is surely going to be flawed no matter how good you're analysts are or the tools that they use!