Tues Sept 17 was another information filled day at #OOW19. Below are the top 10 updates:
Oracle Cloud Value Proposition: Integrated and Comprehensive Cloud which includes infrastructure, database, application and analytics. Enables a unified data platform for analytics.
Interesting Projects Underway Between Oracle Cloud and Azure – SVP of Azure talked about use cases for multi cloud application development that are enabled by the connectivity between Oracle Cloud and Azure.
VMware environments can be migrated to Oracle Cloud Infrastructure (OCI) and managed by the customer with same level of control as on-premises.
Oracle Pluggable databases (PDB's) provide logical separation between tenants in multi-tenant setup and support microservices-based development.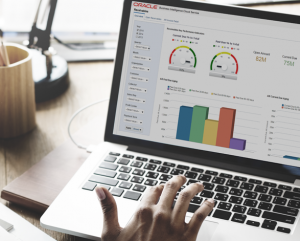 Explore key considerations, integrating the cloud with legacy applications and challenges of current cloud implementations.
Blockchain data can be stored in Oracle database via new 'Blockchain tables'. Rows on such tables are cryptographically chained together.
Oracle database can be extended to include data in object store data lakes. Parallel SQL can be used to query data across databases and data lakes.

Oracle announced and launched CX Unity Cloud SaaS App. Allows competitive differentiation and personalized customer experiences based on customer 360 data.
The convergence of the Cloud, massive volumes of data and AI represents a tremendous opportunity for the use of analytics to improve business outcomes.
Oracle described the simplification of its analytics product line down to three products while increasing functionality and establishing functional parity and coordinated release schedules for Cloud and on-premises.
Announced Oracle Analytics for SaaS Apps. These are packaged analytics for Oracle SaaS apps. They include the ETL for extraction from Oracle SaaS apps, data warehouse deployed in Autonomous Data Warehouse and pre built KPI's in Oracle Analytics Cloud (OAC). They are extensible and customizable and fully managed by Oracle.