Achieving high employee engagement is more important than ever. Statistics show that engaged teams will achieve 21% greater profitability and are 17% more productive. They also make fewer mistakes and are more innovative. But what does employee engagement have to do with nearshore outsourcing teams?
By outsourcing your IT software development, you shouldn't have to worry about the engagement of the team, right? After all, they work for another company, so their satisfaction certainly shouldn't be your concern.
This is a mistake many organizations make. They don't look at their outsourcing team as being part of their own organization. They treat outsourcing as they would any other product and/or service vendor.
However, the relationship is completely different because an outsourcing team fulfills a similar function to a team that you employ directly. The only real differences are how you pay those people and where they are located.
In other words, if you want to get the most out of your nearshore outsourcing team, then you need to see them as an integral part of your organization. That means taking into account things such as engagement because a highly engaged outsourcing team will offer similar benefits to a highly engaged employee working in your office.
Leading from Afar: The Challenge
Effective leadership is the key to maximizing engagement, which means that you need to lead your outsourcing team just as you would an internal team.
When it comes to an outsourcing team, though, you must overcome an interesting challenge that you wouldn't otherwise experience with an internal team; distance.
The further away your team is, the more difficult it will be to keep them engaged. For this reason, we feel that nearshore outsourcing is a much better solution. After all, how can you effectively keep a team engaged if you can only speak to them once a month because of time zone differences?
Achieving high engagement requires building a strong relationship and establishing trust with your outsourcing team. If they're on the other side of the world and you barely have any overlap of working hours, it's going to be very difficult to build a powerful relationship.
While nearshore outsourcing teams will pose a slightly greater challenge in terms of engagement than an internal team, it's still far easier to ensure great engagement than with an offshore outsourcing team.
The key is to remember that just because the team is working remotely and you don't see them, it doesn't mean you should forget about their existence. This doesn't mean that an outsourcing project will be unsuccessful if the engagement of your outsourcing team plummets. However, you will achieve far better results and get more out of the project when the team is happy and eager to do the work for you.
A Few Tips on Engaging Your Nearshore Outsourcing Team
While engaging a remote team in a different country is certainly more challenging than motivating an in-house one, it's far from impossible. Here are a few tips we've advised our clients to implement to great success.
Change Your Mindset
The key to successfully improving engagement for your nearshore outsourcing team is to change your mindset. It's the first and probably most important step.
Once you start seeing them as an integral part of your organization and on a similar wavelength as your internal employees, you're less likely to fall in the "out of sight, out of mind" trap.
You'll also accept responsibility for them and are less likely to rely on the outsourcing company to do the job for you.
Remember, even if the team isn't technically part of your organization, they do basically work directly for you. So, it's not a good idea to rely on someone else to lead the team, especially since they won't know what you need.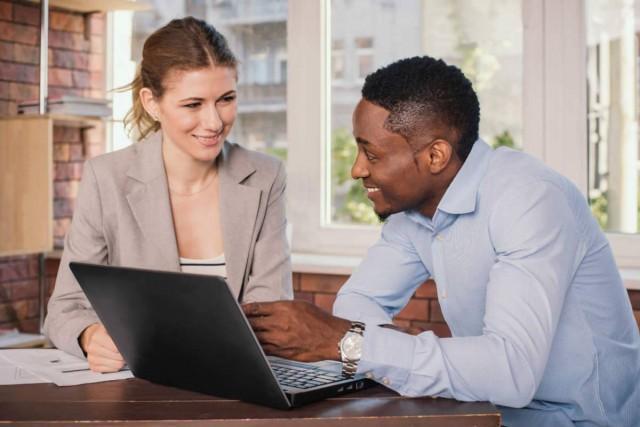 Interact Beyond Work
If you're only interaction with your nearshore outsourcing team is related to the software development project, you'll never be able to build a strong relationship with them. This also goes for interacting only when there's an ongoing project.
You need to take the time to get to know each other, which should involve a few video conferences in which you talk about more than work. The more you know about each other, the better your relationship will be. At Perficient Latin America, we suggest kicking off the engagement with an in-person visit and committing to visits as time and budgets will allow. We find that when clients come to visit and work directly with teams, we see a jump in employee engagement.
When your team knows you're an individual with your own dreams, aspirations, and challenges, they'll be far more likely to want to do a good job. They'll know their working with a person, rather than an abstract entity. The reverse also applies.
Furthermore, by getting to know your team on a personal level, you'll learn how to motivate them more effectively. No two people are identical, so the better you know them, the more effective you will be at boosting engagement.
You can use Skype or Facetime or something similar to connect with them. As mentioned above, we also recommend a few in-person meetings. You can visit the team, but also invite people from the team to visit your office. While you are together, make sure to engage in a few social activities unrelated to work.
This approach will help you build a strong relationship that will lead to far better results. This is also why Perficient Latin America advocates for nearshore outsourcing as it is far more cost-effective and much easier to travel to and from a country like Colombia than India or China.
Provide Multiple Channels of Communication
Since you won't be running into the members of your nearshore outsourcing team at the office, you need to provide multiple channels for communication.
Even in an office setting, there is still an issue with lack of communication. A study shows that 22% of HR and engagement leaders believe their organizations don't have effective communication channels, which leads to distrust from the employees.
This problem is even more significant when you are working with people who are in a completely different country, which is why setting up effective channels for communication is so important.
So, while Skype and emails may be great, the more channels you have for informal and formal communication, the better.
Something like a dedicated chat room or instant messaging system is a great idea. This approach will bring everyone together and mimic an office environment in a virtual space.
To really benefit, you might consider staying out of the chat room yourself so that your employees and the outsourcing team can feel comfortable and grow closer without the "fear" of saying the wrong thing.
—
Start building your outsourced team with highly-qualified engineers! Let's talk.