Opportunities to grow as a professional come from all corners at Perficient. Here, we spotlight three colleagues who have taken charge of their careers and risen to new levels of success. They cite supportive managers, talented and driven teammates, and challenging and rewarding projects as motivation for their continued career growth.
Perficient Colleagues Share Their Career Growth Stories: 
I Jumped on Opportunities to Learn and Grow in New Roles
"I started my professional journey as a technical support engineer aligned to a contact center software product. As I grew and advanced in roles as a unified communications engineer I, II, and III, I developed deep technical expertise with voice platforms and sharpened my communication skills. I moved away from a purely engineering-focused approach (solving small problems) to tackling problems on a larger scale, and I eventually transitioned into a consulting role. I now look at the depth of contact center operations and help plan and implement cloud contact center solutions, currently with Amazon Connect.
"I credit my career advancement to a combination of my personal drive, opportunities within Perficient, great management, and support from my incredibly smart and talented coworkers. My team works at a fast pace and adapts to the latest technology trends. That usually opens some doors. I also have been fortunate to work with supportive managers who listen to their employees' career interests and look for opportunities that align with business goals."
– Dora Hodanic, Senior Technical Consultant, Microsoft Product Development, Perficient
I Leveraged My Previous Work Experience to Transition into Consulting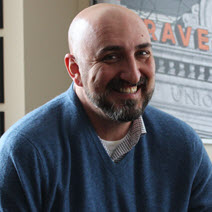 "I have had a widely varied career, with seven years of telecom experience leading into my time as a consultant. I have learned to transform skill sets from my previous roles to help our clients. My initial transition from industry was like drinking from the proverbial fire hose. But thanks to the support of my director and the rest of the team, I was able to start thinking like a consultant.
"As I have moved to different engagements, I have been able to develop my consulting skills while learning new aspects of telecommunications and delving into other industries as well. I look forward to increasingly complex challenges as I continue to learn and grow."
– Luc Sauer, Project Manager, Management Consulting, Perficient
I Broadened My Skill Set While Tackling a Variety of Client Projects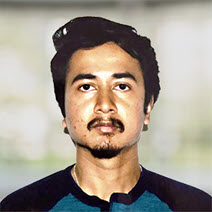 "In my previous role as a lead technical consultant, I was given two to three solid opportunities to execute projects as a solutions architect. That experience not only led to my promotion to solutions architect but also made for a smooth transition between roles. From the beginning, Perficient has trusted me with important roles for different clients in different domains.
"I have served nearly eight clients in three years in industries such as banking and finance, healthcare, and retail. All of the clients had their own style of working. Fulfilling their specific needs helped me further develop my consulting skills. Working in cross-functional and technical domains (from Oracle BI consulting to healthcare consulting) worked in my favor as well."
– Avik Dutta, Perficient, Solutions Architect, Oracle BI, Perficient
Read more about how Perficient colleagues are growing their careers. 
---
At Perficient, we continually look for ways to champion and challenge our talented workforce with interesting projects for high-profile clients, encourage personal and professional growth through training and mentoring, and celebrate our people-oriented culture and the innovative ways they serve Perficient and the community.
Learn more about what it's like to work at Perficient at our Careers page.
Go inside Life at Perficient and connect with us on LinkedIn, YouTube, Twitter, and Instagram.