While there are way more than six reasons to love Salesforce Community Cloud, here are the top six reasons that keep coming up again and again with our customers.
In addition to increased loyalty and increased retention, Salesforce Community Cloud opens up a world of connection to the different stakeholders your business interacts with.
To go inside and see for yourself, download the Salesforce Community Cloud Look Book, an interactive guide that walks you through three notable Salesforce Communities built by Perficient. (Scroll below the infographic to download.)
Perficient Customers Share Why They Love Salesforce Community Cloud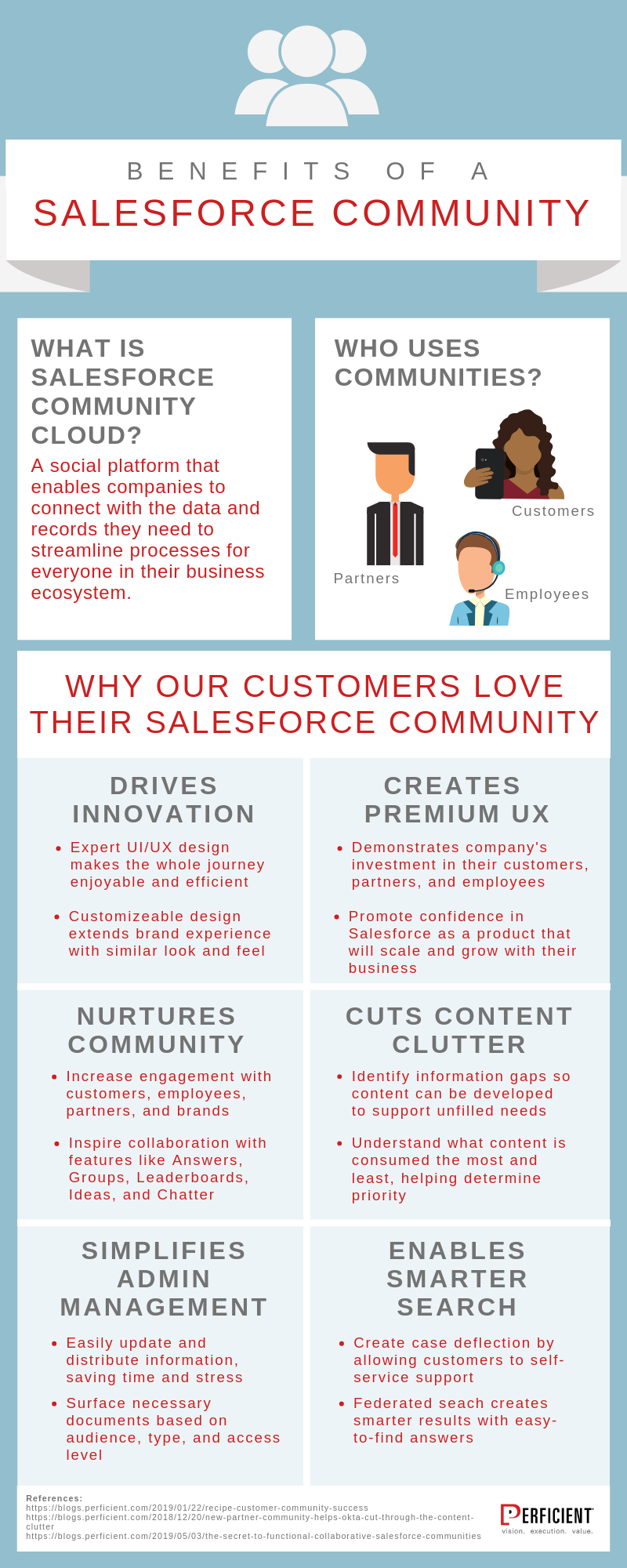 What ways can you see a community impacting your business? To learn more, click here to talk to a Perficient representative and see why we are known as the Salesforce Community Cloud experts.
References:
New Partner Community Helps Okta Cut Through the Content Clutter
The Secret to Functional, Collaborative Salesforce Communities