Earlier this year, I highlighted how Penn Medicine is leveraging IT to support their patient care and precision medicine programs. Several weeks ago, Oracle and Penn Medicine held a joint webinar in which the academic medical center discussed their overall IT landscape.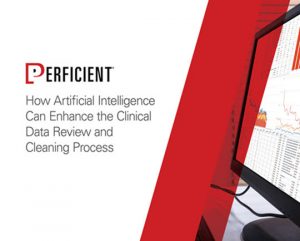 This guide analyzes how artificial intelligence – including machine learning – can be used by pharmaceutical and medical device companies to improve the clinical data review and cleansing process.
Brian Wells, Penn Medicine's Associate Vice President of Health Technology and Academic Computing, didn't hold back; he shared what his organization is capable of doing, what they're not able to do, and what's planned for the future. Brian also shed light on the specific clinical, healthcare, and BI systems that are in place, some of which are from Oracle, including Oracle Health Sciences Network, Translation Research Center (includes Omics Data Bank and Cohort Explorer), and Endeca.
Based on Brian's presentation, it's clear that Penn Medicine has no fear of adopting new technology in the hopes improving patient care and advancing clinical research. It's an organization that invests in technology and plans for the future.
To watch a recording of the webinar, click here.