Perficient is always looking for the best and brightest to join our team and experience a culture that challenges, champions and celebrates our people. Our Detroit office is no different.
Nestled in the suburb of Livonia lies Perficient's Detroit office. While it may look like an ordinary office building from the outside, what's on the inside sets it apart and makes it one amazing place to work.
Read on to see why some of our Detroit colleagues love working for Perficient.
What is your favorite part about working in Perficient's Detroit office?
From the moment my interview started, I knew Perficient was the place for me. This company has a team/collaborative/relationship-driven culture that is prevalent across departments. Every single person I've met during my time here has taken the time to get to know me and every offer of time or help has been genuine. I have seen Perficient's culture from Day 1.

– Chad Paulson, Account Manager
THE PEOPLE! I love to meet new people with unique experiences and it's very cool to see how everyone at the office is doing their own part and at the same time representing our team. The office space and vibe are also a huge perk and our occassional pancake breakfasts are my favorite! Perficient has extremely inclusive communication and a vision for the future that makes it an inspiring place to work.

– Yuliana Aldrich, Associate Technical Consultant
Hands down, the people. We work well together and everyone is willing to lend a hand if someone needs one. We celebrate everyone's accomplishments and are there for any moments when someone might need an ear or a shoulder.

– Amy Becker, Office Administrator
It's amazing to work for a company that truly cares about its employees and makes you feel like family, rather than just colleagues. Perficient really values a strong work/life balance and makes sure to plan fun events such as lunch and learns and game nights to make sure our time here isn't only focused on work.

– Quanisha Williams, Associate Technical Consultant
Are there any unique perks you all have at your office?
Our break room is one of a kind! It's a great place to meet new colleagues and connect with folks throughout the day – an added bonus is that we can get snacks and drinks for free throughout the week!

– Quanisha Williams, Associate Technical Consultant
The team in Detroit plans some awesome events and activities. We have a ping pong table in the office that has housed many tournaments over the years to find our office champion! We have also hosted a chili cook-off, a pumpkin baking contest, pancake breakfasts and game nights. Recently, our team began hosting lunch and learns where colleagues can share one of their interests with the team (a hobby, craft, skill, etc.). These have been a great way to get to know our teammates better.

– Amy Becker, Office Administrator
What is the office culture like on a day-to-day basis?
I can honestly say that the culture in our Detroit office was the main driver in my decision to come work at Perficient. It was clear to me when I interviewed that this was the exact type of culture I'd been looking for. One encompassing a team of smart professional colleagues who are truly great at what they do and who thrive in taking a truly collaborative approach to their work.

– Chad Paulson, Account Manager
Our office has a vibrant culture. There are multiple teams working in our Livonia office each day, which really helps drive collaboration, friendships and team-building. The culture committee is fantastic at getting people together, whether they're hosting ping pong tournaments, game nights, exclusive screenings at theaters or charity outings. We work hard every day, for sure, but we also laugh a lot along the way.

– Jeffrey Morcom, Director
Why is Detroit a great place to live?
Detroit is a lot of fun because there are always things to do. Some of my personal favorite activities are relaxing by the water at Belle Isle on the weekends and attending the annual Woodward Dream Cruise, the world's largest one-day celebration of classic car culture. It's always a good time if you like vintage cars!

– Michael Payne, Associate Technical Consultant
Detroit is one of a kind and has something for everyone. Personally, I love the four seasons, the city and the suburb, the county parks and the state parks, the inland lakes and the access to the Great Lakes, the dining options, the college towns and pretty much everything in between!

– Jeffrey Morcom, Director
I love downtown Detroit! There is something to do during every season, even in winter with many indoor events available. There are tons of great restaurants to try as well. The lakes are beautiful to visit, and the little cities by them are fun to explore. There is also some unique architecture in some nearby towns that is nice to see – my favorite is Frankenmuth, which resembles a small German town.

– Yuliana Aldrich, Associate Technical Consultant
What is one piece of advice that you would give to someone applying for a job at the Detroit office?
Be yourself! You won't find a more genuine group of people to work with, so don't be afraid of fitting in at Perficient. The company is filled with people who want to help and want to see you succeed.

– Amy Becker, Office Coordinator
Be willing to learn, to overcome your fears and to work as a teammate. This is a wonderful community that will respect you and will give back what you put in.

– Yuliana Aldrich, Associate Technical Consultant
Investing in Our Business and Our Community
An added perk to working in our Detroit office is that business is booming. Perficient has identified Detroit as a key location for the company and is actively investing in its growth and development. Earlier this year, the office transitioned into a US Delivery Center, opening up numerous new opportunities for colleagues and customers and boosting team visibility company-wide.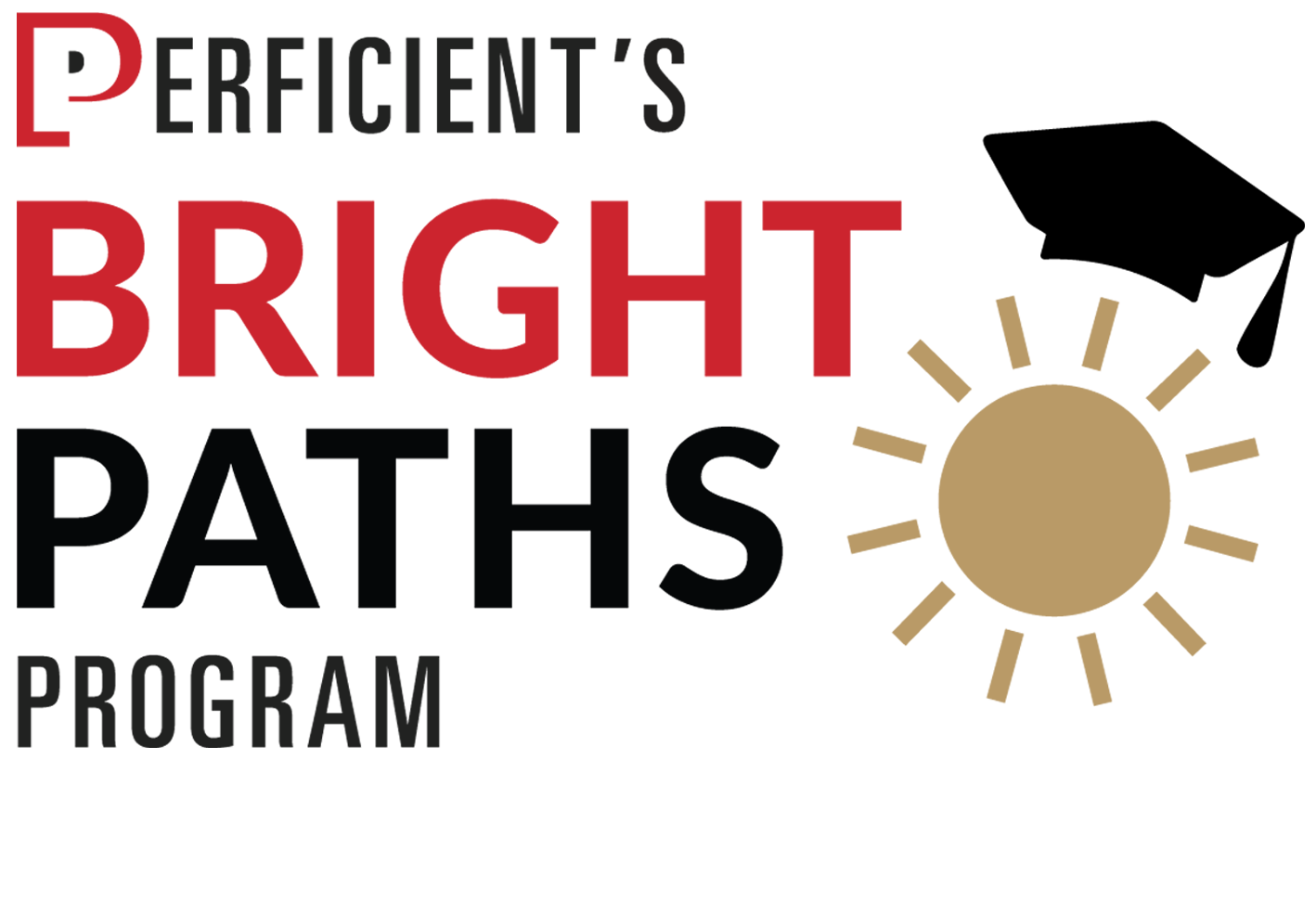 Our Detroit team is also actively involved in supporting and engaging with its community. In 2020, Perficient chose Detroit as the first location for the Bright Paths Program. This program is a free, award-winning, custom coding boot camp designed to advance STEM education and career opportunities for underrepresented constituencies and communities, run in partnership with Strayer University's learning paths. Three cohorts have been offered in Detroit since its inception, delivering dozens of graduates into the workforce. Several of these graduates are now Perficient Detroit employees!
If you would like to join our incredible team, check out our Detroit job postings to find your perfect fit!
---
At Perficient, we continually look for ways to champion and challenge our talented workforce with interesting projects for high-profile clients, encourage personal and professional growth through training and mentoring, and celebrate our people-oriented culture and the innovative ways they serve Perficient and the community.
Visit our Careers page to see career opportunities and more!
Go inside Life at Perficient and connect with us on LinkedIn, YouTube, Twitter, and Instagram.