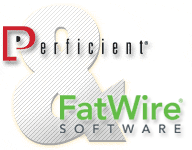 Today, we're announcing that we've partnered with FatWire Software, a leading provider of Web Experience Management (WEM) solutions.
We're always trying to help our customers gain a better ROI from their web content management ("WCM") initiatives by providing strategic WCM planning, design, implementation and migration consulting services through the use of our web content migration methodologies and WCM process lifecycle.
Ed Rawson, General Manager of Perficient ECM business unit, was asked about this partnership and what it will do to help our customers' projects:
"Partnering with FatWire provides us another avenue for delivering quality, integrated Web Delivery Platforms for our customers. We've had a long tenure of success implementing Web User Experience and WCM solutions for Fortune 1000 companies and we believe implementing FatWire products as part of our proprietary processes will give us a competitive advantage over other implementers."
We also asked Jonathan Botter, vice president of global partnerships for FatWire, about this arrangement:
"Organizations today need to use the web to drive the success of their initiatives for customer loyalty, increased sales, and greater operational efficiencies.  We are very pleased to partner with Perficient to offer customers a robust Web Experience Management solution that will help them achieve their goals."
More about our partnership here.
You can follow FatWire on Twitter at @FatWireSoftware
Follow Perficient's ECM team on Twitter at @Perficient_ECM