At Adobe Summit 2017, personalized customer experience was on display in the general sessions, sneaks and many other areas. However, in talking with individuals, I kept hearing that personalization is what they want to do, but they are finding it difficult to replicate what they see at conferences.
Some stats to support why personalization is desired:
Hotels say 92% of their guests expect a personalized experience
50% of travelers value or consider personalized offers and
50%+ are willing to share personal data to receive personalized offers
Recommendations are a form of personalization and are moving beyond product recommendations. We now have recommendations for songs, restaurants, etc. So, if you as a business are not using recommendations, you and your customers are losing out.
In the travel industry, recommendations are a key part of a personalized customer experience. Some sites are recommending good seats on a flight, others are recommending low cost or high quality hotel rooms.
DER Touristik is a travel company that took on the task of trying to offer personalized trip add-ons to its custome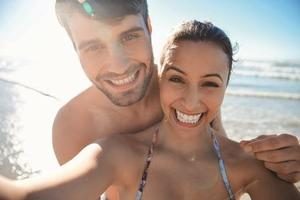 rs. When they started this, their goals were to have more revenue, higher engagement and higher conversion rates.  They have seen double digit improvements in all these areas since starting late in 2016.
Prior to starting, DER Touristik had low Martech adoption, little culture for testing and optimization and no agility. Trying to get to a highly personalized recommendation system without these starting points was a big challenge.
They starting the journey by implementing Adobe's Dynamic Tag Management on all of their web sites. They added Adobe Target to the mix and upped their data integration. Here is how they implemented Recommendations within Target to create their personalized experiences:
Recommendations has preset HTML box layouts to make it easy to fill in the content
Next is to hook up a data feed
Decide where recommendations will live on the site and what the criteria will be. Is it the home page, a landing page, a category page, etc. The system provides pre-built recommendations based on which pages you choose, such as Top Seller, Most Viewed and Recently Viewed recommendations. You can also include "people also bought…" on a check out page.
Alexander Gärtner from DER Touristik ran through a very detailed demo of how recommendations are set up on the site, how the are managed in Adobe Target and how recommendations are selected when visiting the page. He also showed how Adobe Analytics provides very detailed reports about how the recommendations are working.