Chile Independence Day, also known as "Fiestas Patrias," is a cherished national holiday that captures the heart and soul of Chilean culture. On the 18th of September each year, Chileans come together to commemorate their country's declaration of independence from Spanish rule in 1810.
How does Chile celebrate Independence Day?
This lively celebration is a vibrant blend of tradition, history, and patriotism. The streets are adorned with the national flag, "La Estrella Solitaria," and colorful "ramadas" (thatched huts) pop up across the nation. These ramadas serve as gathering places for friends and families to enjoy delicious Chilean cuisine, including empanadas, anticuchos, and traditional drinks like terremoto and chicha.
Cueca, the national dance of Chile, takes center stage during this festive period. Dressed in traditional attire, couples perform this lively dance with passion. The lively music and swirling skirts create an atmosphere of joy and unity. Another highlight of Fiestas Patrias is the "El Dieciocho" rodeo, showcasing Chilean horsemanship and cattle-handling skills. It's a thrilling spectacle for all to enjoy.
As Chileans take pride in their rich heritage and the journey toward independence, this day is also a time for reflection and gratitude. Families come together, often traveling across the country to reunite with loved ones, making it a time for strengthening bonds and sharing stories.
So, whether you're in Chile or anywhere else in the world, take a moment to appreciate the beauty of Chilean culture and the spirit of independence on this special day.
Here are some pictures from the Independence Day celebration at Perficient Chile's offices.
Our Santiago, Chile team had an enjoyable time commemorating the occasion by proudly wearing the country's flag colors, indulging in delicious traditional food like empanadas, and participating in various games. It's fantastic to see our colleagues showcasing #PerficientLife!
Happy Chile Independence Day! ¡Viva Chile! 🇨🇱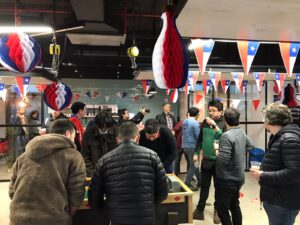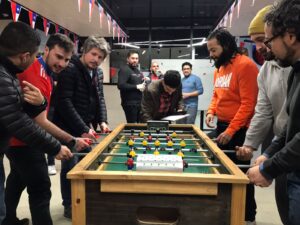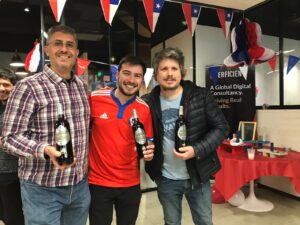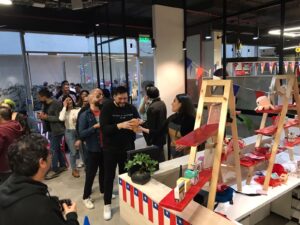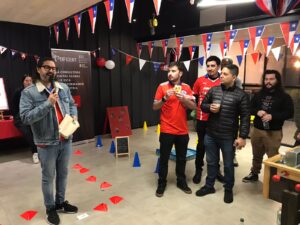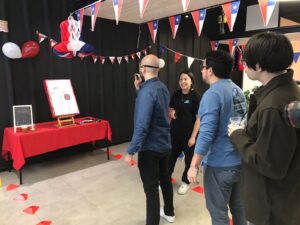 More coming up!
As part of the Cultural Connections ERG, we will be brining you more culture news, stories and updates. Stay tuned!!
To learn more about the Cultural Connections ERG, all you need to do is simply join the Perficient's Cultural Connections ERG Team Channel