In the Art of War, Sun Tzu claimed "Tactics without strategy is the noise before defeat." When it comes to personalization, all too often organizations employ tactics alone, despite a ton of effort being fed into strategic initiatives including customer journey mapping, persona development and user research.
When it comes time to apply those strategic insights, too often organizations just throw things at the wall to see what sticks, not really understanding what they're learning or how to go beyond a simple "if this then that" strategy. Part of the problem is the tooling. Some tools define rigid models for applying personalization for specific use cases that don't allow you to define models that reflect your strategic approach. Other tools provide too much latitude, giving you access to your data and leaving you to implement your model with custom code. Sitecore XP's rule-based personalization was in the former category, Sitecore Personalize in the later one.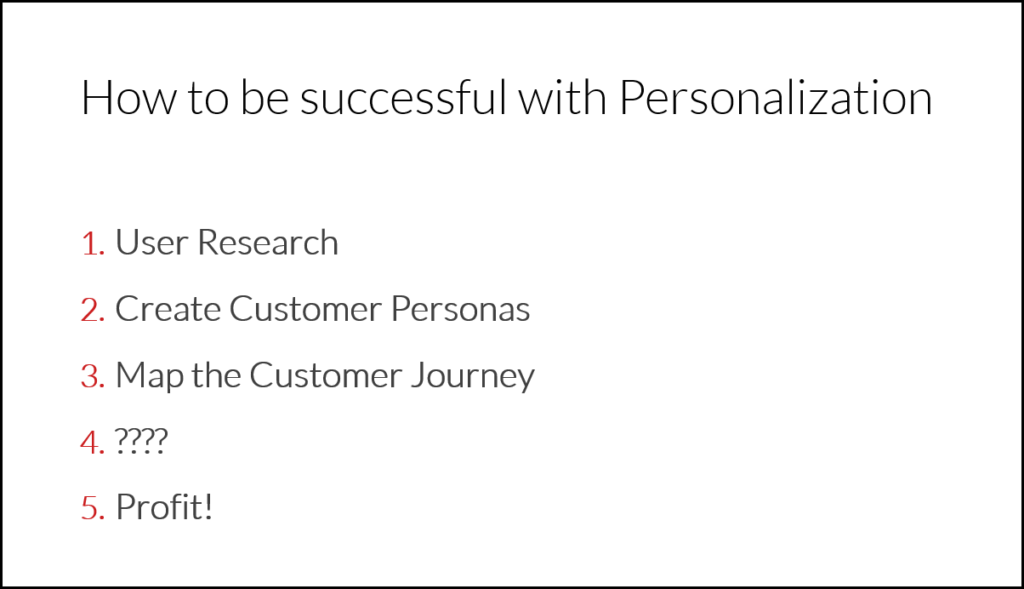 In an article recently published in CMS Wire, "Mastering Personalization in Digital Marketing Strategy," I laid out a framework for defining a personalization strategy based on stages, offers and conditions. While this piece provides a conceptual model for thinking about personalization strategy that can be applied to multiple decisioning tools, I've implemented this strategy using Sitecore personalize, creating my own decision modelling tool that abstracts the low level coding needed to create a model that reflects your strategy.
This approach allows you to think strategically about applying personalization whether you're trying to define which promo to use on the home page, what email offer is going to convert better or which products you should be recommending during the checkout process. Models can be built based on stages of the customer journey, personas, or any other custom classification you can think of. Conditions ensure the right offers are presented at the right time, so you don't get inconsistent messaging across touchpoints that span multiple channels.
Capture your Strategy with a Decision Model Workshop
Whether you've already started working with Sitecore Personalize, or are just thinking about adopting this powerful platform, our decision modelling workshop can help you think through your personalization needs and establish a foundation for decisioning that will allow you employ a more strategic approach to personalization.
In this half day workshop, we'll work with your team to identify opportunities for optimization and create models that employ the stages, offers and conditions approach to creating a conceptual model for personalization. This design will identify the requirements for data necessary to drive the experiences you are creating, and ultimately can be used to generate the decision modelling code needed to make the model work.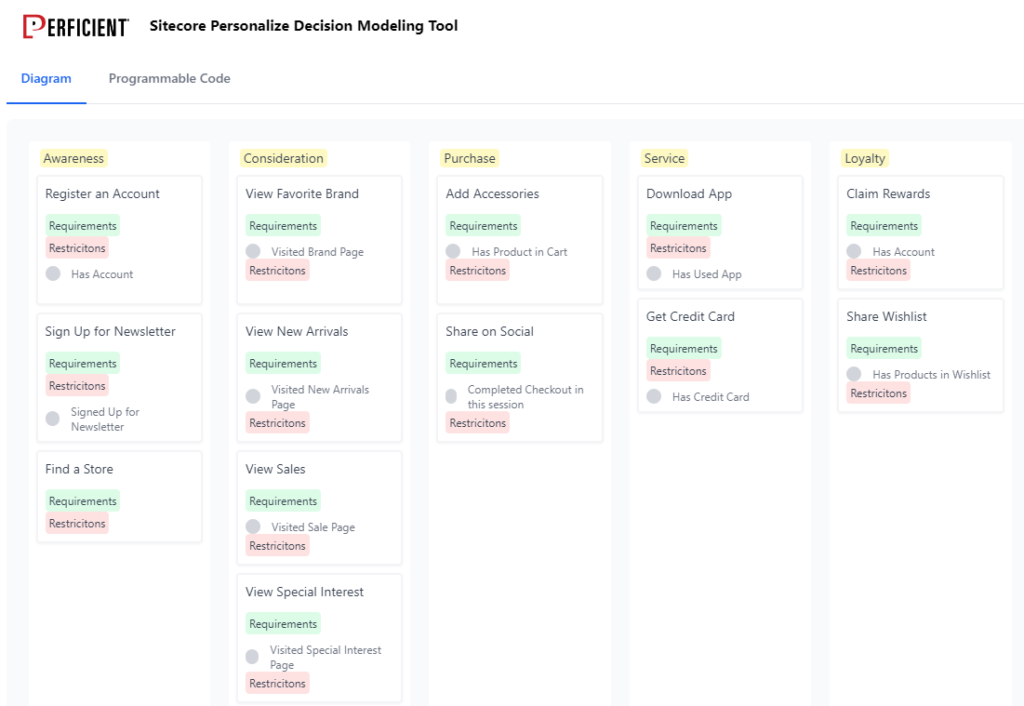 By the end of this workshop, you'll have a good idea of what you can do with Sitecore Personalize decision models, have clearly defined requirements for building a functional model including identifying CDP data integrations needed to drive your personalization strategy. You'll also understand how to apply the same approach to support different optimization opportunities across the entire customer journey.
For client's that are serious about Sitecore Personalize and looking for a partner to help them drive value using composable solutions like Sitecore Personalize, this workshop can be a good way to see the value our team of strategist and architects can bring. Interested in learning more? Reach out to me on LinkedIn, Twitter or fill out our contact form.