Perficient is proud to announce our partnership with Writer, the AI platform built for the enterprise. This partnership will help accelerate our AI efforts by leveraging Writer's capabilities to create content more efficiently and support our clients. This partnership will also accelerate Perficient clients' use of generative AI, and empower them to create content efficiently and safely.
Writer is the only enterprise AI platform that builds off of LLM "clay," adding layers of intelligence that include great writing, business context, your content, and your company facts.
Here are a few such capabilities, and how they enable Perficient to create content efficiently and safely in the age of generative AI:
Connect to data sources
With Knowledge Graph, Writer snaps into your data sources, such as your wiki, cloud storage, chat channels, and knowledge bases, and acts as a source of truth to fact-check claims, do research, and ask questions in real time.
Govern your brand
Perficient trains Writer on clients' brand, including your best content, voice, style guide, key terms, and core messages, so your AI-generated content is always on-brand.
Ensure security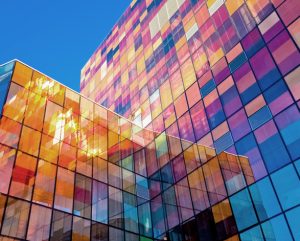 With some guidance, you can craft a data platform that is right for your organization's needs and gets the most return from your data capital.
Unlike other AI platforms, Writer won't use your data in their models. Writer is compliant with SOC 2 Type II, PCI-DSS, HIPAA, GDPR, and Privacy Shield.
Your data will never make it into our machine learning models: your data is analyzed transiently, so what you edit or generate isn't collected or used by Writer. Writer is compliant with the latest privacy and security standards, so you can confidently deliver secure customer experiences at scale.
Perficient and Generative AI
Brian Flanagan, AI Strategist spearheading Perficient's Generative AI Practice, expressed his enthusiasm about the partnership and its potential impact on businesses worldwide: "At Perficient, we constantly strive to be at the forefront of technological advancements that empower our clients and enhance their digital experience. Our partnership with Writer AI represents an exciting leap forward in content generation, enabling us to deliver bespoke solutions to our customers that effortlessly combine human creativity with AI-powered efficiency.
Through this collaboration, Perficient will harness the true potential of generative AI, transforming how businesses approach content creation and customer engagement. Writer AI's state-of-the-art platform complements our strategic vision, and we look forward to empowering enterprises with unparalleled content generation capabilities, elevating their brand presence and driving business growth."
With Writer, Perficient can partner with our clients to create innovative content with speed and accuracy. This partnership will further Perficient's edge in the competitive consulting landscape, showcasing our forward-thinking tech solutions to our clients via our Generative AI Innovation Lab. Our team is committed to making our clients successful with generative AI, and to providing the best possible solutions to your data and AI-related needs. Click here to learn more about our continued investment in Artificial Intelligence.
About Writer
Writer is the generative AI platform for enterprises. We empower your people — marketing, support, product, HR, and more — to maximize creativity and 10x productivity.
Our secure platform snaps easily into your business data sources and delivers accurate content that's fine-tuned on your brand, messaging, and facts. We put generative AI in people's hands right where they work, and enable you to build it into your end-user applications, without putting your or your users' data at risk.
Writer is enterprise-grade and doesn't use or share your data. We're compliant with SOC 2 Type II, GDPR, HIPAA, and PCI, and are deployed at leading enterprises, including Intuit, UiPath, Spotify, L'Oreal, Uber, UnitedHealthcare, HubSpot, and Deloitte. Visit us at writer.com.