Perficient is made up of thousands of talented colleagues across the world who are building the leading global digital consultancy. Every colleague has an incredible story to share, and we're showcasing the diverse perspectives, unique paths, and incredible journeys of the people impacting Perficient, the communities in which we live and work, and each other.
In this installment of the People of Perficient campaign, we sat down wi  th Santiago Echavarría Puerta to learn more about him, and his experience with Perficient.
What is your role? Describe a typical day in the life.
My role at Perficient is a Senior Frontend Developer where my goal is to give the final users of our client's websites the best experience possible by always meeting the requirements, accepting the criteria given by the client, and providing the best quality possible. 
How does your role support Perficient? How are you making an impact? What impact do you hope to make?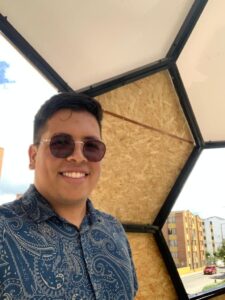 From my role as a developer, I support Perficient by making our clients happy and meeting their expectations with the value they receive from us. As a leader in my project, I can guide and inspire other developers and teammates to live the culture of Perficient and give as much value as possible to the client.
What are your proudest accomplishments, personally and professionally? Any milestone moments at Perficient?
My proudest accomplishment at Perficient is getting a promotion that quickly led to a leadership position in my project. This meant being recognized by the client as a developer and seen as a person that can constantly add value to them as well as to my teammates.
What has your experience at Perficient taught you?
During my time at Perficient, I have learned that a company grows better when everyone's growth is just as important as the company's. I have also learned that culture is an extremely important feature for a company. Having a solid culture keeps the flow within the company, and keeps the people happy and inspired to be better.
What advice would you give to colleagues who are starting their career with Perficient?
I would encourage the new colleagues at Perficient to not be afraid to express their feelings over the projects, the company, and their teammates. Even more important, to always share new ideas, as impossible as they may seem. We are in a company where every idea is acknowledged and there is always going to be someone backing you up on your ideas. You are free to dream at Perficient. (https://www.peakfighting.com)
Why did you choose Perficient? What keeps you here?
Perficient's culture drew me in and is why I stay. I have always been a person driven by social interactions and am always willing to grow with those around me. I think that is the most important asset that Perficient has because it is a company that is growing really fast, but still keeps its culture unchanged and is always focused on its people and teams. At Perficient, everyone is aware that there is no company without teams and no teams without people.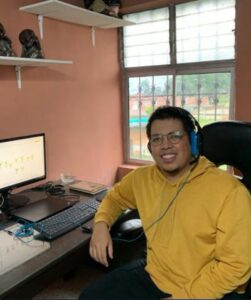 Why are you #ProudlyPerficient?
I am #ProudlyPerficient because I feel free to work my way. I am part of a company that believes in its people and gives opportunities for them to grow better every day.
What's something surprising people might not know about you or your background?
I think something interesting about me that people don't usually expect is that I can speak Spanish, French, and English fluently. I have a good foundation in Portuguese as well.
Perficient believes in a strong work/life balance. What is one way you accomplish this?
I am free to set my schedule as it fits me, I can take personal time for the things I have to do in my life, from taking my dog for a walk, to attending to any emergency I may have. This personally motivates me because I get to have time for myself, and when I am working, I can give my all without any distractions.