On August 4, 2023, a warm and delightful Friday evening, WiT preparations were underway for an enriching online seminar featuring Shahnaz Azeez. The guest speaker was a skilled multilingual leadership coach, who lightened up our evening by her inspirational speech.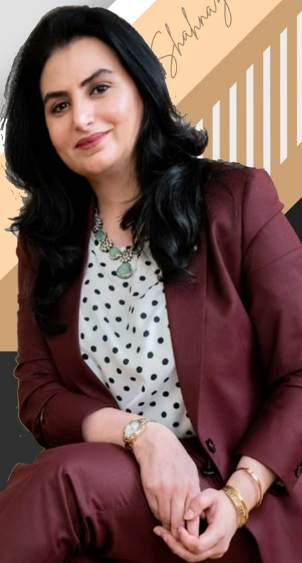 In the age of Empowerment and breaking down barriers, the rise of female leaders in various industries is nothing short of awe-Inspiring. Today, we stand to witness the incredible Achievements of women, who have shattered the glass ceiling and proved their courage in the corporate world. To celebrate this spirit of resilience and determination, WIT India proudly presents "Inspiring the Next Generation of Female Leaders," a Virtual session with Perficient.
At the outset Shahnaz commenced the session with a question.
Name a woman-who has Inspired you in your Life? And the quality which you want to take from her in your personality?
Perficientians shared their Lovely and Inspiring thoughts, answering these questions.
As the session proceeded, various topics such as why organizations should develop female talent, unique leadership characteristics of women were discussed.
During the session the speaker poured light on the facts like:
women holding at least 30% of leadership roles are – 40% more likely to have sustained, profitable growth.
Women leaders are more persuasive than their male counterparts, women leaders demonstrate an Inclusive – team building leadership style, in-terms of problem solving & decision-making, women leaders are more likely to take risks.
Having said this, there are various barriers like Gender bias, Work-life balance, etc. Which preventing women from becoming more Influential leaders. These factors often create a complex environment that can hinder their advancement in leadership roles.
Finally, the speaker concluded the session with a stirring statement that women are already smart & Incredible leaders. The challenge is how to get yourself to believe this! This statement truly exhilarated each and everyone in the audience and provided them a new zeal to achieve their way to become leaders.
As we move forward, let us be reminded of leadership without Gender. The future looks brighter, with (Men & Women) both joining their hands together. Let's revolutionize the World!!
Special Thanks! to WiT for organizing, such an inspiring and Wonderful PAN India Event.