I am Latha Rao Uppugonduri, Director from the Detroit BU. Last month, Sylvia Sesostris, Director of QA, and I gave a presentation on Perficient's journey with continuous improvements in Quality Assurance using Predictive Analytics and real-time dashboards at the 2023 QA or the Highway Conference in Columbus, Ohio. QA practitioners from across the country came together at the conference to network and share thought leadership on a variety of topics ranging from QA fundamentals to the latest technologies and toolsets for testing and automation.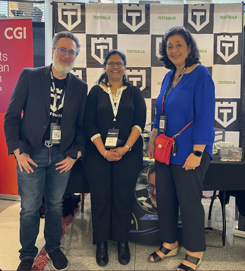 Sharing Thought Leadership on our QA Continuous Improvement Journey
Using Predictive analysis in the QA space is nothing new, and we started analyzing the data from QA automation way back in 2020. Being able to predict the QA resource needs, automation efficiency, execution time, and the preparedness for the next release is an integral part of QA planning and driving continuous improvements for QA programs at scale. 
By using predictive analytics, we can interpret historical data to make data-based decisions for the future and discover patterns in the data that can identify potential risks and opportunities. We also implemented real time dashboards to show QA automation metrics as test suites were executed, and our QA teams could monitor the QA automation health and handle issues as they occurred. Though we started with Predictive analytics, our focus and effort shifted to identifying the areas that were slowing us down and implementing continuous improvement solutions along the path.
We believe in establishing a QA strategy that includes automation and incorporating the right toolsets is essential to success in the competitive technology landscape. This is a continuous cycle that requires the test processes and metrics to be monitored with a fail-fast mindset. When this becomes second nature to QA teams, they are able to confidently predict resources needed, monitor pipeline metrics more effectively, and complete test suites with greater speed and accuracy.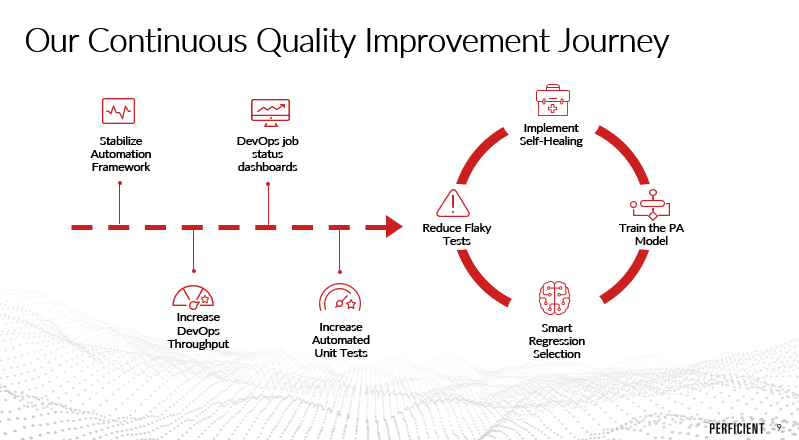 Key Takeaways from QA or the Highway
This was a great conference to revisit the fundamentals of QA and learn about the latest approaches and toolsets for testing. We enjoyed making connections and discussing our experiences with QA industry leaders.
A consistent theme across the conference sessions was that QA automation is not an end-all-be-all. QA Automation can only go so far if the culture of quality is not built-in with the project, product or process. There needs to be a holistic QA strategy customized to the needs of the system, rather than an assembly of automation tools and processes.
Automation strategy should take into account the automation scope and the right size of automation test suites. The tools selected for QA automation play a important role in effective implementation of the automation strategy. The skillsets of the QA team members is vital for the execution of the Automation strategy. Its important to remember not to separate QA Automation from QA manual as both go hand in hand as part of  the overall QA strategy for the project.
There were 32 speakers covering topics from "Are you doing automation right?" to "how to transition from testing to leadership". Some interesting topics were timely conversation topics such as testing in the world of Chat GPT and AI.  There were many interesting conversations on how the QA role is evolving, what it will mean to do manual testing in the future, and skills needed in the QA space to match the evolving technology. Some of the topics were extensions to the ideas and thoughts we are mulling over and some were great topics we were happy to listen to.
This is a great conference to learn about the common issues faced in the QA space and how some of the organizations came up with unique creative solutions to improve their QA maturity and process. This is a great forum for our QA team members to present in the future and highlight the Perficient QA practice.
Perficient's Approach to QA
Perficient is proud to be considered an influencer in the QA industry. We have experience across the full spectrum of QA strategy, automation, and tool selection for the world's largest companies and biggest brands. To learn more about our approach to QA, subscribe to our blog, or contact us today!