Our consultants bring decades of deep industry and technical experience to help our client's build strategies for an evolving market and solve complex technical challenges.​ I recently connected with Kaushal Shah, lead business consultant at Perficient to discuss his 20+ years of experience in IT quality, validation, and regulations management.
Thanks for joining me today, Kaushal. I'd love to kick off with hearing more about your role at our global digital consultancy. How are you making a difference for our clients, colleagues, and communities?  
When I joined Perficient in May of 2020, I brought positivity, dedication, and more than twenty years of software quality and validation experience within healthcare and pharma.
As a lead business consultant in the computer system validation department, I plan, write, implement, and review the computer systems validation plan and protocols within highly regulated industries.
I also manage test management systems and application testing cycles for different client projects. Throughout the project lifecycle, I play a significant role in the requirements, qualification testing, and implementation phases.
I engage with clients to understand the project's validation, related expectations, and requirements for successful delivery, including:
User requirements specifications
Validation plans
Risk assessment reports
Functional and technical specifications reviews
Test plans
IQ, OQ, and PQ protocol & reports
Deviation management
Validation summary reports
I am also involved in updating relevant SOPs, related to quality assessment of software and computer system suppliers, according to applicable business requirements and company procedures.
At Perficient, I am continuing to grow my knowledge and experience in the healthcare industry.
My team acknowledges the sincerity and dedication I put into every responsibility and task assigned to me. We contribute to each other's growth constantly. We all bring different functional and technical expertise to support one, culturally and professionally diverse team.
Meet More Lead Business Consultants: People of Perficient: Meet Our Lead Business Consultants
What do you value most in your role?
I love being able to use the expertise I have acquired over the years in quality and validation management.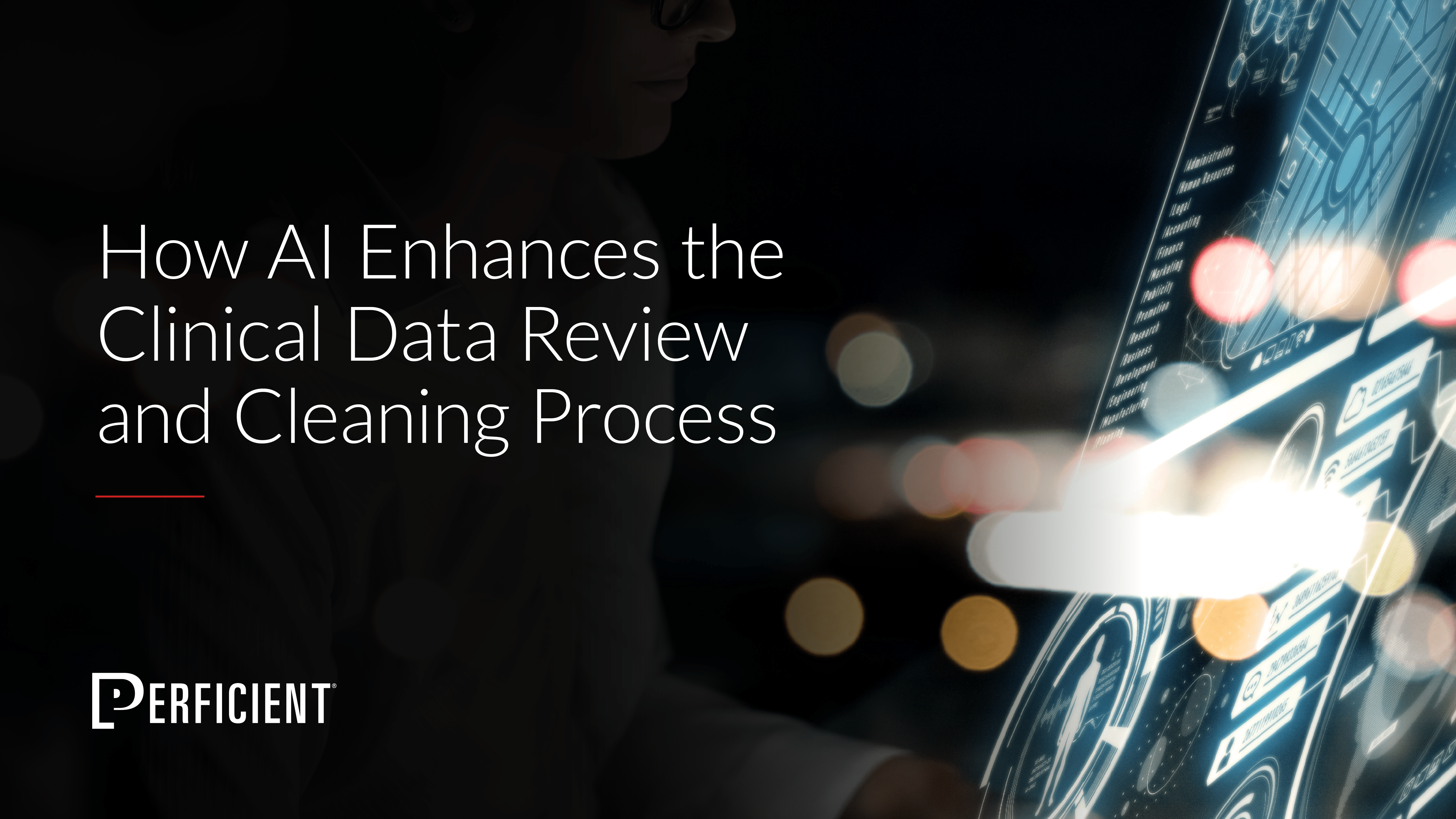 Learn how AI/ML can be used by pharmaceutical and medical device companies to improve the clinical data review and cleansing process.
I value the trust and support I receive from my Perficient team and my client teams to successfully validate the system. I am so grateful for Perficient! The opportunity to represent Perficient to clients through my work is very valuable. I get to learn more about the healthcare industry every day.
What made you decide to work for Perficient? What makes you stay and want to do your best work? 
I consider Perficient to be the best in the regulated and technology consulting industry. It has seen exponential growth and still has a lot of potential to continue to grow. The work environment is great. Perficient always values people and ideas.
The company recognizes individuals despite being a large company with a great number of colleagues across the continents. In addition to all this, Perficient has great advancement possibilities. I also have work-life balance at Perficient. This has enabled me to learn Indian classical music- a lifelong dream!
EXPLORE NOW: Culture and Connections
How is a culture of inclusion important to our success?
Due to diverse culture within our teams, we enable our people to exceed our clients' expectations and grow with Perficient. The factors that enable my teams to achieve this growth include:
Establishing processes of assisting collaboration across multiple geographies, ensuring that everyone gets the support they need
Triggering processes to show professionals when opportunities arise
Enabling them for their next role
READ MORE: Diversity, Equity & Inclusion in Healthcare
Life Sciences Leaders Turn to Us
Our deep expertise in life sciences and digital technologies, including artificial intelligence and machine learning, helps transform the R&D process and deliver meaningful value to patients and healthcare professionals. More than 150 ​​pharmaceutical, biotechnology, medical device, and clinical research organizations have counted on our world-class industry capabilities and experience with leading technology innovators.​
We bring pragmatic, strategically-grounded know-how to our clients' initiatives. And our work gets attention – not only by industry groups that recognize and award our work but also by top technology partners that know our teams will reliably deliver complex, game-changing implementations. Most importantly, our clients demonstrate their trust in us by partnering with us again and again. We are incredibly proud of our 90% repeat business rate because it represents the trust and collaborative culture that we work so hard to build every day within our teams and with every client.
With more than 20 years of experience in the healthcare industry, Perficient is a trusted, end-to-end, global digital consultancy.
---
It's no secret our success is because of our people. No matter the technology or time zone, our colleagues are committed to delivering innovative, end-to-end digital solutions for the world's biggest brands, and we bring a collaborative spirit to every interaction. We're always seeking the best and brightest to work with us. Join our team and experience a culture that challenges, champions, and celebrates our people.
Visit our Careers page to see career opportunities and more!
Go inside Life at Perficient and connect with us on LinkedIn, YouTube, Twitter, Facebook, and Instagram.