In today's highly competitive retail landscape, providing exceptional customer experiences is paramount to success. Customers now demand seamless interactions across multiple channels, personalized services, and real-time access to product information. To address these evolving expectations, IBM has developed the Sterling Next Generation Store Engagement solution, a powerful platform that helps retailers transform their in-store experiences and bridge the gap between physical and digital realms. In this blog post, we will explore how IBM Sterling Next Generation Store Engagement is revolutionizing retail experiences.
Seamless Omnichannel Integration:
One of the key strengths of IBM Sterling Next Generation Store Engagement is its ability to seamlessly integrate various channels. The solution consolidates data from different sources, such as online stores, mobile apps, and physical stores, creating a unified view of customer preferences, purchase history, and inventory availability. This holistic approach enables retailers to deliver personalized and consistent experiences across all touchpoints, whether customers are shopping online, visiting a brick-and-mortar store, or engaging through mobile devices.
Empowering Store Associates:
Store associates play a crucial role in enhancing customer experiences, and IBM Sterling Next Generation Store Engagement empowers them with the right tools and information. The solution provides real-time access to inventory data, allowing associates to quickly check product availability, locate items within the store, and offer accurate delivery timeframes. Additionally, the platform enables associates to access comprehensive product details, including specifications, and recommendations, thereby enabling them to provide expert guidance and personalized recommendations to customers.
Enhanced Customer Engagement:
IBM Sterling Next Generation Store Engagement offers a range of features that enhance customer engagement and satisfaction. For instance, the platform enables store associates to handle in store Pickup, Ship from Store and in store returns of online, POS and mobile orders, thereby ensuring a dedicated and uninterrupted shopping experience. Moreover, the solution leverages inventory visibility and SIM microservice modules to provide seamless customer experience with near real time product availability and accuracy among the store and DC networks thereby saving the sale and creating an omni channel realm.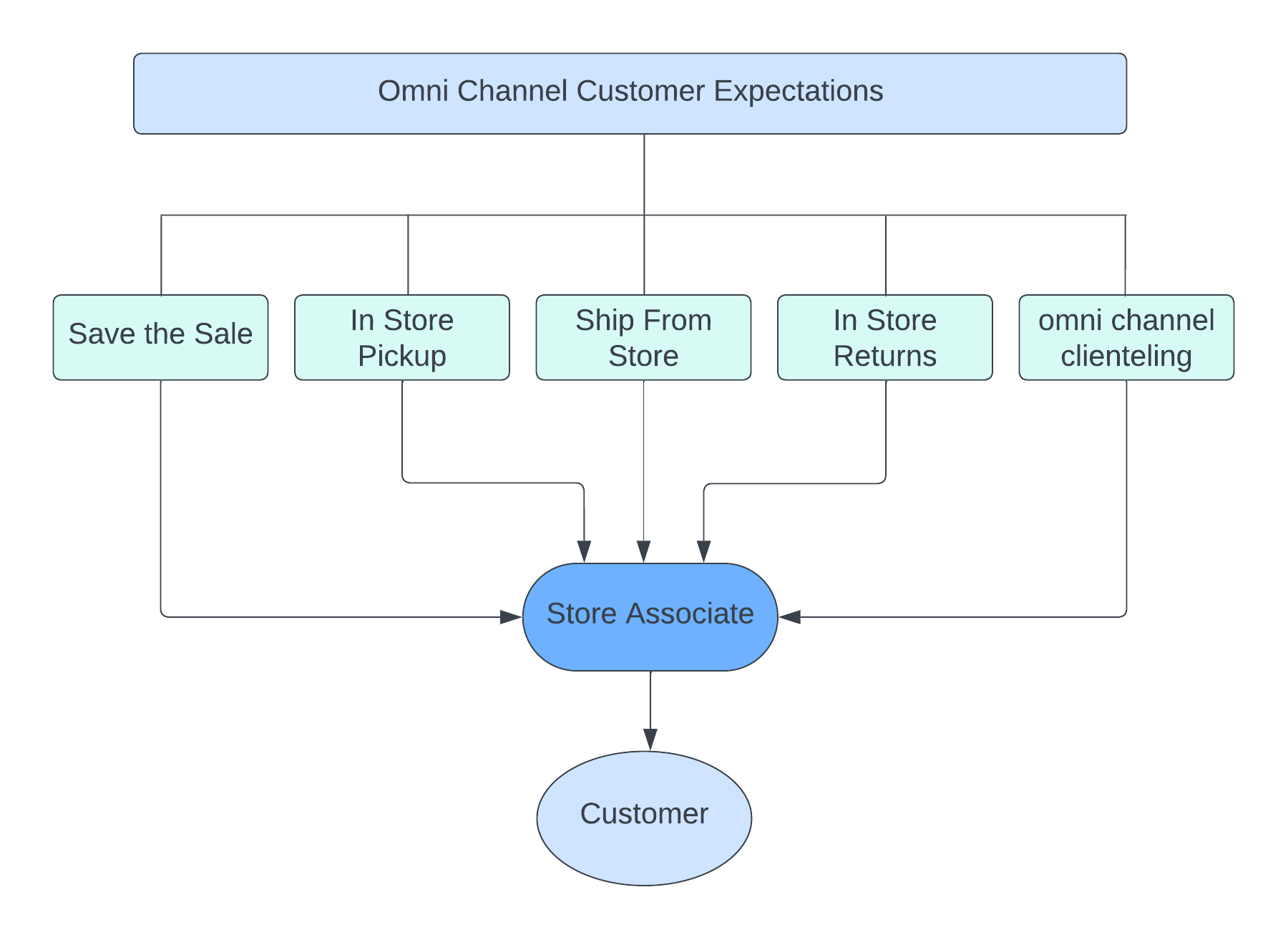 Omni Channel Customer Expectations Illustration Simplified
Technical Overview:
IBM Sterling Next Gen Store Engagement is a single, monolithic front-end application that is built with Angular and Bootstrap framework. It leverages micro frontend architecture of the single spa framework that splits monolithic application into smaller and logical modules known as micro-front-ends, and at the same time keeps the user experience similar to using a single application. It supports multiple features that spans across store fulfillment and inventory management operations. Each feature is modeled as an angular feature module that contains multiple routes or views. The objective is to break up each feature module into individual angular application. Each single-spa-enabled Angular application has its own package.json and controls its own dependencies, so an application can be upgraded independently. The single-spa-enabled angular application uses a common set of components and services through shared widget libraries.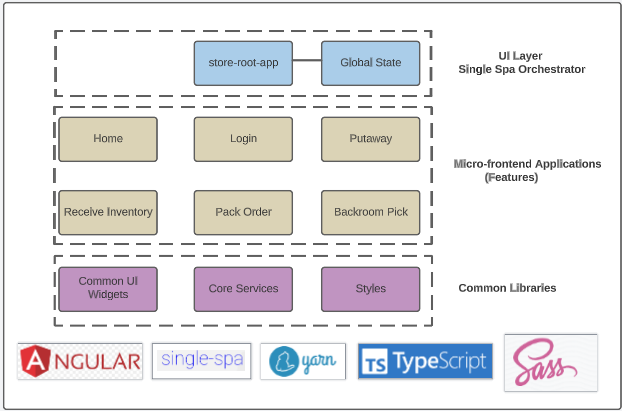 Micro-frontend Architecture and Evolving Technologies adapted for the solution
IBM Sterling Next Generation Store Engagement is a game-changer for retailers looking to create exceptional in-store experiences that seamlessly integrate the physical and digital worlds. The use of the latest front-end technologies is another advantage that makes the application more scalable and easier to expand and customize depending on the client's needs. By empowering store associates, enhancing customer engagement, streamlining checkout processes, and providing valuable insights, the platform enables retailers to meet and exceed customer expectations. As the retail industry continues to evolve, solutions like the Next Generation Store will play a crucial role in helping retailers thrive in the digital era.
Reference:
IBM Sterling Store Engagement (Next-generation) – IBM Documentation