Salesforce is committed to delivering innovative solutions that meet the evolving needs of marketers. Their product releases that come out periodically talk about the new and improved functionalities designed to enhance the customer experience and streamline marketing processes. SFMC Spring Release '23 took place just sometime back and brought to the forefront ground-breaking features and enhancements further supporting email marketers.  
Please read the full release notes here.  
And here are the 5 ground-breaking SFMC features and enhancements you need to know right away! 
Use WhatsApp Business Messaging with SFMC integration to personalize your interactions with customers
The SFMC Spring Release '23 features Whatsapp-first business messaging and customer support via WhatsApp and SFMC. This integration can increase engagement, build new experiences, promote products, and provide better support outcomes.   
With WhatsApp and SFMC integration, you can easily connect with customers using first-party customer data through Salesforce Genie/Data Cloud. Deliver personalized experiences, target the right audience with real-time data and drive more customers towards sales. Plus, WhatsApp and SFMC offer privacy and security by default, protecting all exchanged messages with Signal encryption protocol.  
Utilize the Marketing Cloud Data Platform to better understand and engage with the customers using real-time data
This platform enables you to use real-time data to personalize every customer interaction and email message. It unifies customer data from various systems, powers connected marketing experiences, and provides 1 to 1 personalization for increased conversions.  
You can also connect the platform with analytics tools to optimize your marketing spend and segment your audience effectively. The platform's AI-powered intelligence can help you automate personalized advertising campaigns and enrich customer profiles across devices. Save time and lower your costs now!  
Marketing Cloud Intelligence's Data Stream Control Center simplifies data stream management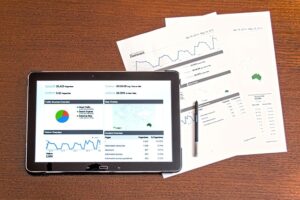 SFMC Spring Release '23 brings to light a centralized dashboard that enables you to oversee your data estate, including data from multiple sources and of various types. With this dashboard, you can evaluate data quality, identify ingestion issues, and monitor data usage to improve data hygiene and row management capabilities.  
The dashboard offers out-of-the-box analytics capabilities including daily insights into the freshness of your data. You can also view the data processing status of each data source and if an error occurs, the Control Centre will display the failed data streams by source. By leveraging the insights available in the Data Stream Control Centre, you can stay on top of data management, improve data hygiene and enhance your data strategy.  
Introduction to Visual Pivot Tables
Marketing Cloud is a comprehensive marketing data platform that provides a unified view of your marketing data ecosystem. With the SFMC Spring Release '23, Marketing Cloud Intelligence introduces visual pivot tables, enabling you to explore your data from various angles. These tables allow you to validate, aggregate, export, and analyze your data with an intuitive UI and create custom reports without using query formulas. Pivot tables provide a visually-appealing way to scrutinize your data and extract valuable insights.  
Marketing Cloud Account Engagement for Slack enables you to connect with customers and enhance team collaboration regardless of location
By integrating SFMC Account Engagement and Slack, you can automate marketing tasks, target prospects with Einstein AI, and personalize touchpoints in their journey to increase conversion rates and long-term customer loyalty. Account Engagement in Slack workspace can provide real-time notifications when prospects interact with marketing assets, enable customized messaging for each notification, and route notifications to relevant teams automatically. By notifying teams about prospect engagement with high-impact content through custom messages in Slack channels, teams can follow up quickly identify engaged prospects and improve conversion rates.  
If you have any queries about Salesforce Marketing Cloud, feel free to reach out to me at jude.ruphus@perficient.com. Perficient is proud to have Salesforce Marketing Cloud Experts to support your business/marketing opportunities!