PIM is no longer simply an operational tool that holds the product record. That's why we're excited to bring our expertise to PIMPoint in Chicago on April 27. This year's conference is dedicated to helping organizations drive more business across the entire product journey while sharing industry trends, learning from PIM experts, and finding supportive new relationships to help spur growth!
Perficient will be on-site ready to chat on the conference floor, or you can join Perficient's Director of PIM, Keith Ryals, and Perficient client, Mindy Born with J.J. Keller and Associates, as they discuss how J.J. Keller adopted PIM and the benefits they have seen during their session "How to transform product information into a powerful business driver that cuts costs, boosts profits and keeps customers coming back!"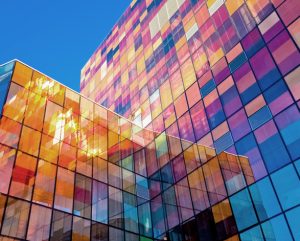 With some guidance, you can craft a data platform that is right for your organization's needs and gets the most return from your data capital.
PIM
A PIM solution is an application that provides a singular place to collect, store, manage, and enrich product information and easily distribute it to sales and eCommerce channels.
Product information is a brand's most important asset when it comes to meeting and exceeding buyer expectations across multiple channels. With accurate and compelling product information, organizations can build buyer confidence, drive conversion, enhance customer experience, reduce returns, release to the market more quickly, and help enhance the number of repeat purchases.​
Since PIM is so integral to a seamless buyer journey, be sure to stop by our booth and session at PIMPoint and connect with our PIM and  commerce experts!