March 8th was an important day at Perficient's Chennai office. Not only was it International Women's Day, but it was also the one-year anniversary of the Women in Technology (WiT) Employee Resource Group (ERG) – India. To celebrate this special day, WiT put together a cozy and intimate celebration at the office.
Wall of Expressions
We organized a "Wall of Expressions", where colleagues were invited to share their thoughts, emotions, and talents on a display board. The wall was a beautiful collection of different forms of expression. Some colleagues shared pictures of the people who inspired them the most, such as family, friends, and colleagues. Others shared moments they cherish, while some showcased their talents through paintings, art, and crafts.
Our male colleagues also used this opportunity to express their support and admiration for all the women in their lives. It was heartening to see colleagues come together and share their experiences and stories, and it was a reminder of how important it is to celebrate the achievements and contributions of women in our lives.
This slideshow requires JavaScript.
Movie Day with Colleagues
Later in the day, we all gathered to watch a movie that the Women in Tech committee had chosen – a romantic comedy-drama.  Our colleagues laughed their hearts out and enjoyed the movie! It's always good to watch movies along with our friends!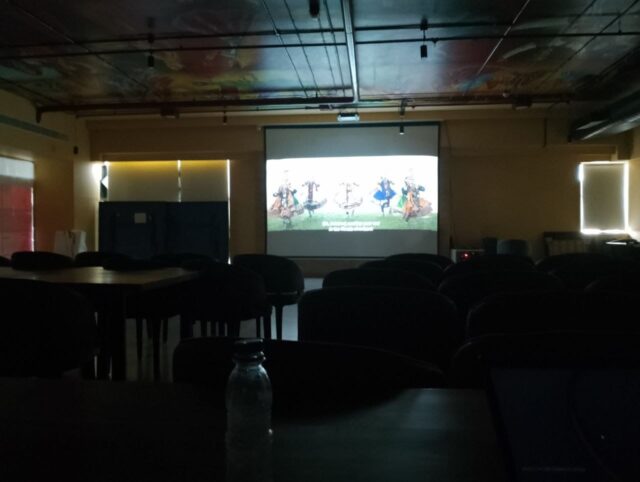 WiT also arranged for some delicious treats for everyone to enjoy. There was popcorn, samosas, and other snacks that we could munch on while watching the movie. It was a thoughtful touch that added to the overall celebratory atmosphere. It was great to take a break from work and enjoy tasty snacks while watching a movie with our colleagues and friends.
Overall, it was an excellent International Women's Day celebration, thanks to WiT India and GDC Chennai HR's efforts. It was a day to remember, and we look forward to more such celebrations in the future.