We are in an age of consumer data. Modern web tools and content management systems are making it easier than ever for businesses to gather data on their customers in order to tailor their web experiences. Additionally, with the increasing prevalence of first-party cookies, businesses can deliver individualized experiences to their users with a higher level of transparency. There has never been a better time to mobilize digital strategy efforts like user A/B testing, personalization, and email marketing. You can collect so much data to inform these efforts, but are you getting buried under the data wave or will you surf across it? 
The Importance of Organizing Data
If your customer data isn't currently an asset to your organization, it could be a liability. If a customer contacts you today and asks you to delete their data, are you confident that you can locate and remove every piece of information on that customer? In this age of customer transparency and data privacy, organizations should not be collecting data just because they can and because they may use it for marketing purposes one day. Being organized and strategic about data is critical to staying compliant and secure and ensuring that your customer data is not a liability to your organization. 
A Brief Overview of CDPs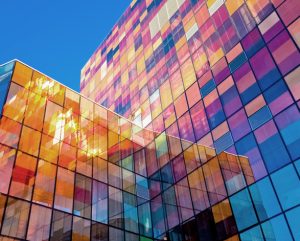 With some guidance, you can craft a data platform that is right for your organization's needs and gets the most return from your data capital.
CDP stands for Customer Data Platform. My colleagues have written some great blog posts about CDPs: Why CDP is Your Golden Ticket to Business Growth and Understanding the Architecture of Sitecore Personalize & CDP. I often work with clients that have data in multiple systems that are completely unaware of each other, like a puzzle that needs to be assembled. CDPs give organizations a 360-degree view of each customer, pulling together data and interactions from each touchpoint with your business. CDPs are a very powerful tool in data organization and delivering individualized experiences to each customer. Sitecore offers a CDP as part of their composable DXP (Digital Experience Platform), and you do not have to use it with Sitecore's CMS! It can be used alongside almost any web technology (such as Adobe or Drupal), so let's dive deeper into why it could be the right fit for your organization. 
In the Wave of Data, Sitecore CDP is Your Surfboard
So, how can Sitecore's CDP help you organize your data and make sure you're surfing, not drowning? Here are some of the ways that stand out to me: 
There are data limits.

By default, Sitecore keeps the data that is most important to your organization and defines retention rules for the less important data. This ensures that you don't keep too much data unnecessarily.

 

You can identify guests without using PII.

Sitecore CDP enables you to identify your guests using a unique identifier that doesn't involve personal data. Examples of this could be a loyalty number or a customer ID from your CRM system. However, passing PII to Sitecore CDP allows you to use additional features and create much more robust customer profiles.

 

Sitecore CDP helps support GDPR compliance.

Sitecore has created APIs to support the data subject's rights to erasure, data portability, data rectification, restrict processing, and automated decision making and profiling. These APIs, along with their associated documentation, help your organization play its correct role as a data controller under GDPR.

 

You can identify and group visitors from the same household if they use a common identifier.

Sitecore CDP allows you to layer identifiers and iterate through them until you find a match for the current user. Let's use an example of a married couple who have different email addresses but use the same loyalty number. We have already identified Spouse 1 as a customer, but Spouse 2 is visiting the site for the first time. We try and fail to identify Spouse 2 using their email address. We can then move on to our second identifier – loyalty number. Bingo! This person is actually not a total stranger, and we can identify them as a customer.

 
You're Not Alone Out There!
Customer data is a very powerful resource for organizations, but it can easily become intimidating and overwhelming. Sitecore CDP provides a user-friendly interface and ways to identify and organize customers to make marketing and outreach easier. If you feel like you need some surfing lessons, Perficient can help. Reach out to us any time!