In "Behind the Golden Arches" by John Love, the author shares an anecdote of how in the early days of McDonald's, the company was having cashflow problems despite its being a significant source of revenue for many farmers. In a meeting with a particularly large farmer who had made significant money from selling tomatoes, lettuce, and especially potatoes to McDonald's, Ray Kroc asked for a cash infusion, and without hesitation, the farmer wrote him a $25 thousand-dollar check on the spot (a very significant sum of money for the time). Ray Kroc realized the suppliers of McDonald's were making more money than McDonald's itself and immediately implemented an open-books process in which suppliers would be obligated to share their financial statements with McDonald's. This gave McDonald's visibility into how profitable each member of its supply chain was, and allowed negotiation of prices both paid and charged, ensuring the entire supply chain stayed in balance. Of course, while we may imagine not all suppliers were too thrilled with sharing their financial statements with McDonald's, the profit and prestige of joining and maintaining the relationship with the country's largest supply chain proved sufficient to overcome their sense of financial privacy. 
The visibility McDonald's established more than a half-century ago was driven by cashflow challenges, but even without that impetus, executives of any company in a supply chain need visibility into it. While distributed ledger technology including blockchains did not exist when Ray Kroc was meeting with his farmers/suppliers, they do exist now and allow all members of a supply chain to see current inventory and materials in transit. A distributed ledger's ability to track different goods and/or products in transit, giving a clear view of the inventory and activity, enables members of the supply chain to: 
Improve visibility across all supply chain activities with proactive status updates,

 

increase transparency and cost controls through management of inventory in motion, 

use smart contracts that automatically trigger when pre-defined business conditions are met, 

 

all while limiting disruptions and risk mitigation.

 
Not BLT – DLT Examples
Distributed ledger technologies, including blockchains, when paired with tracking devices, enable pizza chains and windshield replacement companies to let their retail customers know exactly where their pizza/windshield is. Companies advertise this service as a distinguishing feature of why customers should choose to use them. This use of technology improves customer service by means of transparency while also allowing companies to monitor the efficiency of their team members. Clearly a win-win – all via data (the location of the driver) transparency. 
While a customer receiving a pizza made cold by a lagging delivery driver may be an insignificant issue to the average person, imagine you're a construction manager paying union wages for a full crew while you await the arrival of cement trucks.  You need the cement in a timely fashion because every minute is money. Now imagine you need the cement to set while the temperature remains above a certain level or before the approaching storm clouds burst. Think the transparency of data would ease that construction manager's day? Knowing ahead of time that the cement trucks would not be coming because the first firm messed up the delivery date would allow a procurement manager to arrange for cement to be delivered from alternate providers. This would allow the building to avoid delays, use its union-cost labor efficiently and remain on track and on budget. A win-win – if only the construction manager that you are had transparency into the delivery schedule and truck location of your cement providers. 
Conclusion
In this blog, we covered why visibility to the supply chain is so important and how improved visibility of data can help improve customer service, reduce inventory costs, provide proactive status updates, and even help mitigate risk.  In the next blog, we will suggest a process to help you and your firm achieve data transparency in the supply chain.  If you would like to have Perficient discuss your supply chain issues and how data transparency might help your firm, reach out to us here.
About the Authors: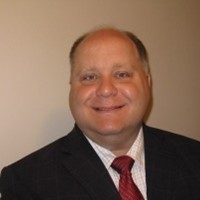 Carl Aridas has been a member of Perficient's Digital Assets Team since 2021.  Supporting mostly large financial services firms, he is certified in the Scaled Agile Framework (SAFe), is a Scrum Master, and is a Six Sigma Green Belt project manager.   

Lin Eshleman has been a member of Perficient's Supply Chain team since 2021.  Supporting large, cross-industry Supply Chain firms, he has a PMP certification and is a Six Sigma Green Belt project manager.