We are excited to announce that Perficient has been awarded Informatica's 2022 Cloud Modernization Channel Partner of the Year award.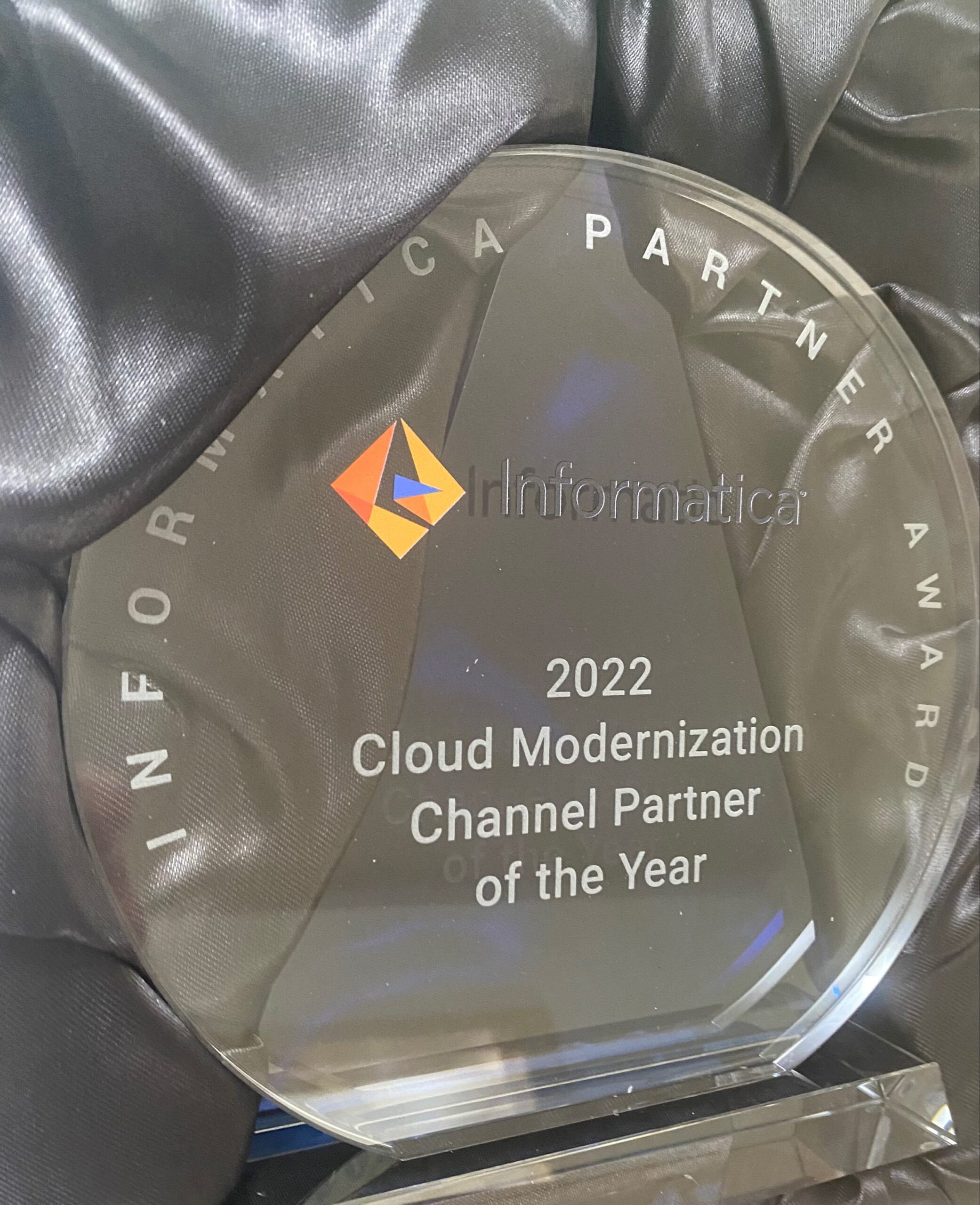 This designation represents the exceptional work of Perficient's Informatica experts and their commitment to building a practice that delivers excellence using Informatica's cloud modernization solutions.
Cloud modernization has the power to transform businesses by optimizing data, accelerating innovation, and delivering exceptional customer experiences. By harnessing Informatica's cloud modernization capabilities, Perficient helps businesses rapidly scale enterprise services and collaboration tools to create value for employees and customers.
"We're proud to be recognized with this distinguished award from Informatica," said Santhosh Nair, vice president, Perficient. "Informatica has made incredible strides with cloud modernization, speeding time to value and boosting ROI with their cloud-based products and solutions.
Our application and cloud modernization expertise has enabled us to grow our Informatica partnership. We believe this award is a testament to our team's ability to accelerate data-driven digital transformation with Informatica's Intelligent Data Management Cloud platform."
In addition to Cloud Modernization Channel Partner, Perficient was also nominated for the Business 360 Channel Partner of the Year category.
"I am so proud to be an award-winning Informatica Partner," shared Juliette Collins, Alliance Manager, Perficient, "We are thrilled with the great partnership we've built with Informatica that keeps our teams aligned for success. Our talented Perficient team works hard every day to answer the question – 'What about the Data?'"
Awards were announced at Informatica's annual sales kickoff 'Reimagine', which took place January 15-18 in Las Vegas. Six team members from Perficient attended and represented the Perficient and Informatica partnership.
Why Perficient?
Perficient is a Platinum Informatica partner with a Platinum Delivery Badge. For more information about Perficient's digital experience expertise with Informatica, follow Perficient on Twitter and LinkedIn.