What is a Smartsheet?
Smartsheet is a software application created and promoted by Smartsheet Inc. It offers collaboration between the team and work management. It assigns tasks, monitors project progress, manages calendars, shares documents, and manages other work. This can happen with the help of the tabular user interface provided in the Smartsheet.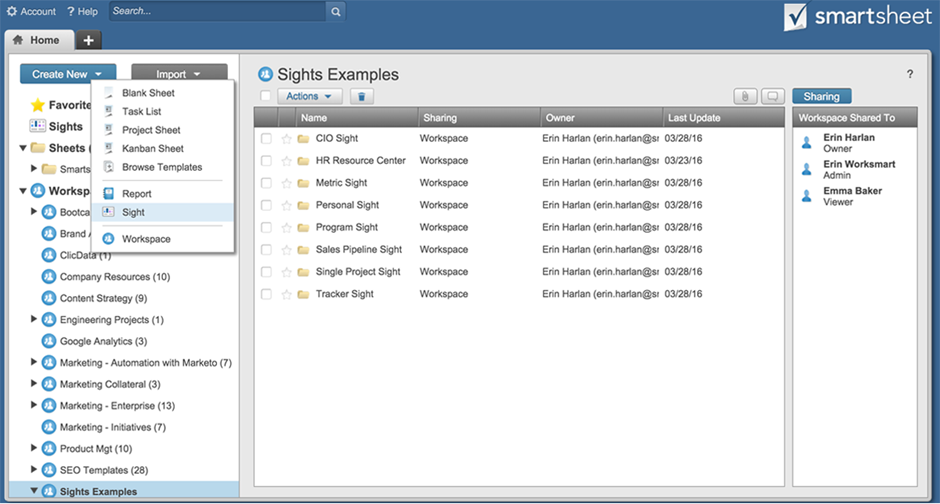 Smartsheet is a platform that can scale from a single project to end-to-end work management, there is no need for code to connect the businesses, and it is a cloud-based platform where anyone can create the required solutions.
Why Use Smartsheet?
It is a centralized and cloud-based platform where we can bring processes and people together. It provides a technology to connect the work being done across your organization and ensure alignment with corporate goals.
Key Features of the Smartsheet:
Secure: Govern with confidence by leveraging administrative visibility and enterprise-grade security controls.
Adaptable: Provide people with a solution that is adaptable enough to the ever-changing demands of work today and can evolve to meet the nature and scale of any project or initiative.
Collaborative: Make it simple for collaborators — inside and outside your organization — to work collaboratively as a team, no matter the challenge or where they're working.
User-driven: On an easy-to-use, no-code platform, empower everyone to manage projects, automate workflows, and rapidly build solutions that meet their business needs.
Unified: Smartsheet also integrates with your systems of record and the productivity apps your teams use daily, bringing all your organization's work together on a single platform.
Scalable: The Smartsheet platform scales with you for small teams to corporate-wide deployments.
Advantages of the Smartsheet:
We can manage projects from start to finish
It is possible to view data from any angle
Quick file attachments
Automatic update requests
Permission-driven access
Drag-and-drop cards for quick sharing
Filter item views
Effective resource management
Task/path management
Link projects and cell values
We can create shareable reports
Smartsheet RESTful API
Conclusion:
Smartsheet is a cloud-based work management and collaboration tool. The web application has a variety of visual working modes, including spreadsheet, Gantt, calendar, Card View, and Smartsheet Sights, and is fully customizable to fit project needs and user needs.