With robust industry experience and a drive for productive collaboration, both internally and with our clients, our healthcare practice achieves excellence in transforming how the world's biggest brands connect with consumers and grow their business. I have had the chance to connect with some of our most knowledgeable healthcare professionals to discuss their expertise, and how they collaborate with their teams to drive excellence for our healthcare clients.
Powering World Class Expertise in Healthcare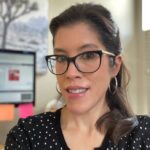 Kristina Kaufmann, senior business consultant, Healthcare, uses her specialized background as an RN to enhance the work we are delivering for clients.
"Prior to joining Perficient, I specialized in cardiology and internal medicine for more than 14 years in inpatient and outpatient settings," said Kristina. "I always saw technology as an opportunity to improve clinical workflows and patient care. My nursing background encompasses hands-on provider experience and reassures clients that I'm a credible resource when it comes to healthcare operations."
READ MORE: People of Perficient: Meet Kristina Kaufmann, Senior Business Consultant
---
The Healthcare BU fosters a rich culture of collaboration through every step of its end-to-end service. Each voice matters as peers work seamlessly to achieve Perficient's mission.
"There is a family atmosphere with my peers at Perficient, and we enjoy and encourage giving back to the community," said Melinda Schmidt, solutions architect, Healthcare. "I have been impressed with how much I matter to my peers and to my leadership team. We are a collective team, working toward a common goal of being the best global digital consultancy."
LEARN MORE: People of Perficient: Meet Melinda Schmidt, Solutions Architect
---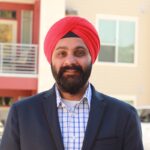 At Perficient, every member of the team uses their personal expertise to support their peers.
Param Singh, director, clinical operations solutions, shared, "In my 22 years of consulting, this is the most talented team I have worked with. They prioritize the goals of our company and our clients above all else, all while supporting each other and myself. I am constantly in awe of their talent and dedication, and value all that they do to impact our collective success at Perficient."
EXPLORE NOW: People of Perficient: Meet Param Singh, Director of Clinical Operations Solutions
---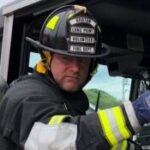 The variety of talent and expertise within the team also promotes efficient problem solving. For Paddy Cozens, technical architect, collaborating with peers makes daily tasks enjoyable.
"Along with the day-to-day challenge of thinking outside the box to solve complex problems, my colleagues are without a doubt the single biggest factor that I value about working at Perficient," Paddy said. "The wide range of people I get to meet and collaborate with motivates me. Plus, the individual perspectives, skills, and experiences of the team collectively helps navigate the complex obstacles we encounter daily. The nature of my job means that I am always solving problems, and they are usually urgent. What makes it enjoyable is the people I work with, the relationships I build, and the teamwork and camaraderie to problem-solve together."
SEE MORE: People of Perficient: Meet Paddy Cozens, Technical Architect
Healthcare Leaders Turn to Us
Our healthcare practice is comprised of experts who understand the unique challenges facing the industry. The 10 largest health systems and 10 largest health insurers in the U.S. have counted on us to support their end-to-end digital success. Modern Healthcare has also recognized us as the fifth-largest healthcare IT consulting firm.
ed know-how to our clients' initiatives. And our work gets attention – not only by industry groups that recognize and award our work but also by top technology partners that know our teams will reliably deliver complex, game-changing implementations. Most importantly, our clients demonstrate their trust in us by partnering with us again and again. We are incredibly proud of our 90% repeat business rate because it represents the trust and collaborative culture that we work so hard to build every day within our teams and with every client.
With more than 20 years of experience in the healthcare industry, Perficient is a trusted, end-to-end, global digital consultancy.
---
It's no secret our success is because of our people. No matter the technology or time zone, our colleagues are committed to delivering innovative, end-to-end digital solutions for the world's biggest brands, and we bring a collaborative spirit to every interaction. We're always seeking the best and brightest to work with us. Join our team and experience a culture that challenges, champions, and celebrates our people.
Learn more about what it's like to work at Perficient at our Careers page. See open jobs or join our talent community for career tips, job openings, company updates, and more!
Go inside Life at Perficient and connect with us on LinkedIn, YouTube, Twitter, Facebook, and Instagram.