Our colleagues are passionate about making a positive impact through giving back in their local communities. Giving Tuesday is a day that embraces global generosity and encourages individuals and organizations to give back in whatever ways they can, and many Perficient colleagues fully embraced the holiday.
Several colleagues from around the world shared how they celebrated Giving Tuesday. Here are a few of the ways Perficient colleagues made a difference on Giving Tuesday:
"Giving Tuesday is a big fundraising day for the foundation that was started in memory of my father after he passed away from cancer," said Jennifer Rostal, director, Delivery Excellence Consulting. "The foundation provides financial support to cancer patients to help them with their immediate needs like transportation, gas, medications, household bills, etc. with no hoops to jump through. We always donate, but on Giving Tuesday I try to help spread the message so we can meet our fundraising goal and help more cancer patients and their families."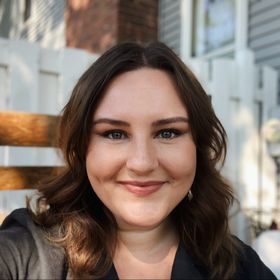 "Some of my family friends organize a drive every year to put together care packages for unhoused folks in St. Louis," said Sydney Luter, manager, Sales Leadership Operations. "I was able to donate socks, toothbrushes, and lots of other toiletry items. We will be putting together packages and handing them out on December 6th!"
"I make contributions to a charity home every month to help them in some way, and this brings happiness to me as well," said Ashwin Krishnamurthy, technical consultant, Chennai.
"We use Black Friday to stretch our dollars and purchase more toys and coats to donate because I think this will be a harder Christmas for a lot of families trying to afford the cost of goods, gas, and groceries," said Kelly White, senior project manager, Healthcare. "I have a dozen kids coats and a truck load of toys that I will take to a church just south of Kansas City."
"We have a tradition of donating to the non-profit organizations Akhil Autism Foundation and Save Indian Farmers," said Anant Chaudhari, senior technical architect, Cloud Infra and APIM. "With Save Indian Farmers, I help farmer's families and their kids who lack education sustain their health and support them in starting up small scale businesses."
Perficient offers our colleagues opportunities to get involved, give back, and connect with others. Our Perficient Giving ERG reflects our long-standing commitment to being a philanthropic organization with colleagues who are passionate about giving back to the communities in which we live and work. The Giving ERG is a voluntary, employee-led group made up of Perficient colleagues who join together based on common interests or backgrounds, all focused on making a positive difference in the world.
Perficient also offers a charitable match program to encourage U.S. colleagues to consider supporting one or more organizations aligned to our corporate philanthropy philosophy of advancing STEM education and improving health and wellbeing. Donations are matched by Perficient up to $100,000 per year.
Our colleagues are highly engaged in philanthropy work and are giving back in meaningful and substantial ways. We love seeing how they are changing the world for the better!
---
At Perficient, we continually look for ways to champion and challenge our talented workforce with interesting projects for high-profile clients, encourage personal and professional growth through training and mentoring, and celebrate our people-oriented culture and the innovative ways they serve Perficient and the community.
Learn more about what it's like to work at Perficient at our Careers page.
Go inside Life at Perficient and connect with us on LinkedIn, YouTube, Twitter, and Instagram.