Sangeetha Nagarajan, lead technical consultant, leads our offshore life sciences team in Chennai, India. I recently connected with her to discuss the things she values most about Perficient's culture. I discovered how our culture of inclusivity has helped support Sangeetha and her colleagues in Chennai in achieving growth and success.
Thanks so much for joining me, Sangeetha. I'd love to start by hearing more about your role as a lead technical consultant. How have you grown in this role since joining Perficient's team in Chennai? 
HI, I am Sangeetha Nagarajan. I joined Perficient in 2018 as a technical consultant. Now, I am a lead technical consultant. I am the lead QA tester for the life sciences team in Chennai.
In addition to being the QA Lead, I also lead the life sciences (health sciences) offshore team. This team started with a single tester, and now we have a team of 15 in life sciences. I deliver high quality projects on time. I receive a lot of appreciation from my team and clients.
EXPLORE NOW: Meet the People of the Healthcare BU
What do you value most about your role, your team, and working at Perficient?
In my role, I value
Doing my best work
Making sure projects are on time
Making sure projects are good quality
On my team, I value
Members of the team, because they are so understanding that our goals are easily achieved
Flexibility to adapt to situations
Being recognized for my achievements and being encouraged during rough times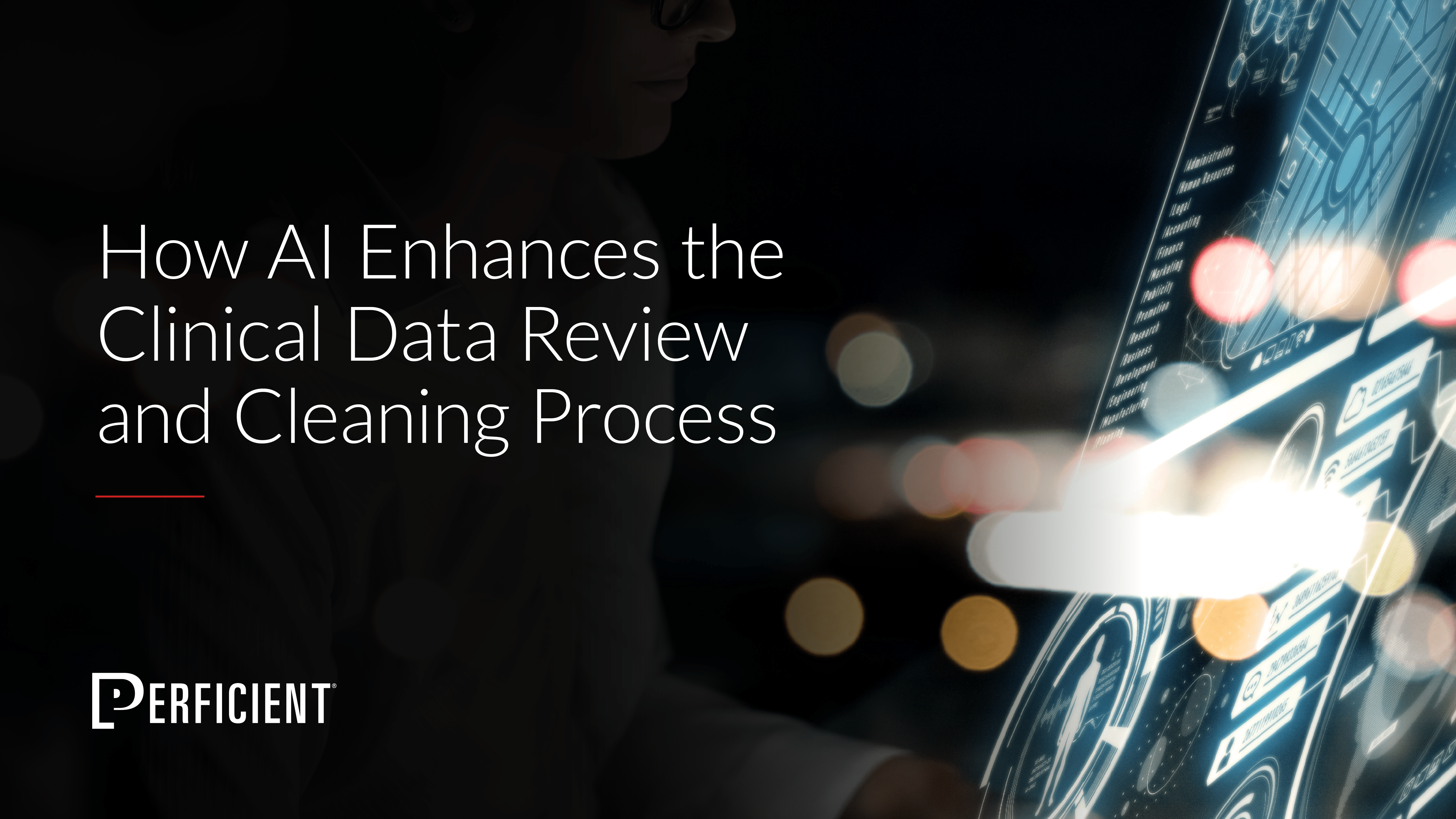 Learn how AI/ML can be used by pharmaceutical and medical device companies to improve the clinical data review and cleansing process.
At my company, I value
The work culture
The people (Perficient's most valuable treasure)
Perficient Is my second home and I'm happy to be part of the Perficient family.
LEARN MORE: About our Promise to Challenge, Champion, and Celebrate our People
How is a culture of inclusion important to our success?
Being on the life sciences team in Chennai, we are working with teams in a different part of the world, and we march towards success. Everyone is encouraged and recognized for their work and the tasks they perform.
Perficient Is my second home, and I'm happy to be part of the Perficient family.
I feel it is most important to have inclusion in our culture to make sure we support each other through rough times and learn new things every day.
READ MORE: Perficient's Chennai Colleagues Help Out with The Great Indian Dog Show!
Life Sciences Leaders Turn to Us
Our deep expertise in life sciences and digital technologies, including artificial intelligence and machine learning, helps transform the R&D process and deliver meaningful value to patients and healthcare professionals. More than 150 ​​pharmaceutical, biotechnology, medical device, and clinical research organizations have counted on our world-class industry capabilities and experience with leading technology innovators.​
We bring pragmatic, strategically-grounded know-how to our clients' initiatives. And our work gets attention – not only by industry groups that recognize and award our work but also by top technology partners that know our teams will reliably deliver complex, game-changing implementations. Most importantly, our clients demonstrate their trust in us by partnering with us again and again. We are incredibly proud of our 90% repeat business rate because it represents the trust and collaborative culture that we work so hard to build every day within our teams and with every client.
With more than 20 years of experience in the healthcare industry, Perficient is a trusted, end-to-end, global digital consultancy.
---
It's no secret our success is because of our people. No matter the technology or time zone, our colleagues are committed to delivering innovative, end-to-end digital solutions for the world's biggest brands, and we bring a collaborative spirit to every interaction. We're always seeking the best and brightest to work with us. Join our team and experience a culture that challenges, champions, and celebrates our people.
Visit our Careers page to see career opportunities and more!
Go inside Life at Perficient and connect with us on LinkedIn, YouTube, Twitter, Facebook, and Instagram.