Now more than ever, customers expect businesses to quickly and efficiently meet their needs. From resolving complaints to getting a detailed answer or explanation, the need for automated technology has never been greater. Conversational AI has the power to transform the customer experience when executed correctly. By enabling humans and computers to communicate clearly and effectively through both speech and text, the best conversational AI platforms create truly natural, human-like interactions.
Many companies are making the move to implement AI technology by integrating chatbots in their websites and mobile apps. Chatbots can help meet the needs of both the consumer and the business by providing seamless, customized solutions quickly. However, Senior Director Analyst at Gartner Anthony Mullen predicts that as many as 90% of all currently existing AI bots could be discarded by the end of 2023.This prediction suggests that business currently utilizing the technology are rushing to market, and that the existing technology is not fully meeting the customer and/or business needs. To successfully launch and integrate AI into the customer journey, let's take a look at a few common myths and misconceptions.
Four Myths and Misconceptions of Conversational AI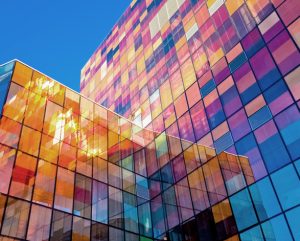 With some guidance, you can craft a data platform that is right for your organization's needs and gets the most return from your data capital.
1. Chatbots are ready to go "out of the box"
When it comes to Conversational AI platforms, one size does NOT fit all. Even the most flexible platforms require customization and expertise to be successful.  What's important within your business's chat interaction could look different from another business's needs and outputs, so it's important to identify where custom solutions are needed. The context of the questions asked is important, and you may find that the wording of a question within one industry could mean something different to your customers. In order to successfully meet the customer's needs, chatbots should be tailored.
2. Conversational AI bots learn all on their own
The "set it and forget it" approach may work for early 2000s infomercials, but when it comes to the customer journey and conversational AI, this approach proves to be insufficient. A second common myth surrounding conversational AI is that once implemented, these bots learn on their own. For example, the user might find an answer sufficient, but when subject matter experts are incorporated, they may determine that a better answer may be available. Even the most sophisticated bots need these subject matter experts to periodically supervise and update results and pathways to maintain, update, evolve, and deliver optimal results to the customer.
3. Chatbots will automate my entire call center
While conversational AI bots are designed to bring automation and efficiency to an organization, it will not render your call center unnecessary. In integrating AI within a website or app, we aim for the 80/20 rule, where the technology can assist and answer 80% of incoming customer questions or request with the remaining 20% being escalated to a call center or appropriate agent. There will always be instances where the customer will want to speak with a live human, so you won't want to fully automate everything. However, making sure the escalation path is rapid, efficient, and omnichannel will help bring the best experience to the customer.
4. Any chatbot vendor will do
The past five years has seen an explosion in the number companies that offer NLP (natural language processing) and conversational AI services, with a predicted 170% increase in market size in the coming 5 years. Even with such rapid growth, very few are scalable, flexible, and configurable in an end to end enterprise capability. With hundreds of bot vendors, it can be difficult to ensure you are building the best product for your business. Though many platforms are designed to be industry specific, we have found that even these pre-built, specialized industry platforms do not always provide the ability to customize as needed.
While there are still many misconceptions surrounding conversational AI, its ability to transform the customer experience is undeniable. However, technology can only be transformative when launched and integrated strategically. At Perficient, we help guide clients through selecting a platform that aligns best with their needs based on their pain points and desired capabilities. Through platform adoption, strategy development, and implementation, we can help your business be part of the successful 10% of conversational AI.