Oracle's September release of new features for EDM (Enterprise Data Management) contains a feature that every EDM customer currently using or considering integrating with Financials Cloud General Ledger must see… end-to-end processing of segment values and trees!
Management of segment values and hierarchies/trees outside of the ERP application has been a long standing tradition for organizations with mature MDM processes & tools. Solutions such as DRM (Data Relationship Management) have been doing this successfully for years and years and years. It's not hard to see why EDM offers prebuilt solutions for integrating with E-Business Suite and Cloud GL. And now, EDM is taking that integration to the next step.
For those unfamiliar with the Cloud GL integration, there are three separate processes which need to be executed in order to successfully update the Cloud GL with data from EDM:
Import Segment Values and Hierarchies

: Updates the Financials Cloud segment values and hierarchies.

Process Segment Values and Hierarchies

: Submits processes in related to account hierarchies, such as row and column flattening, tree audit and activation, maintain value sets and account hierarchies processes, and publish hierarchies process.

Publish Hierarchies to Cube

: Creates and updates chart of accounts dimension members and hierarchies for the balances cubes.
Customers should note that the end-to-end integration is disabled by default. Additionally, the Import Segment Values and Hierarchies option must be enabled in order to enable Process Segment Values and Hierarchies. Publish Hierarchies to Cube can only be enabled if Process Segment Values and Hierarchies is enabled first.
Enabling all three options provides customers with the ability to have the entire management of segment values and tress centralized into EDM. Couple this with epmautomate, and customers can easily automate the integration as well!
Configuring EDM to Execute the Jobs
1) Navigate to the registered Financials Cloud GL Application in EDM. Click on the application to view the details.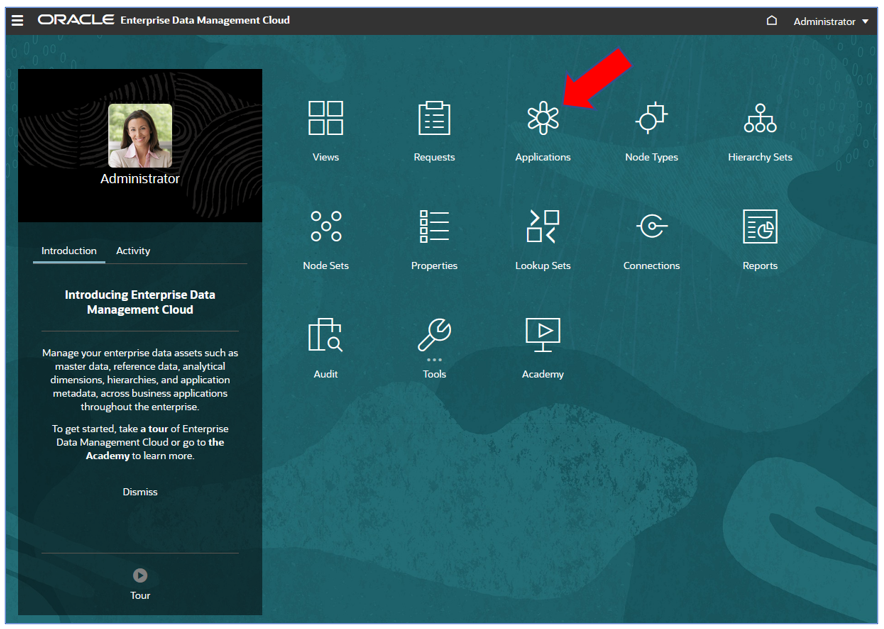 2) Select the Dimensions tab to access the various segment values within the application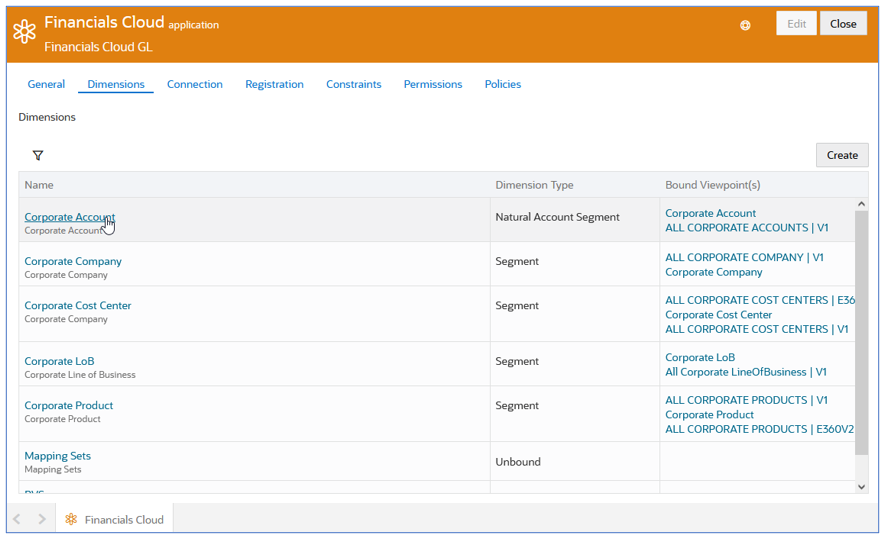 3) Navigate to the Import/Export tab to view the export options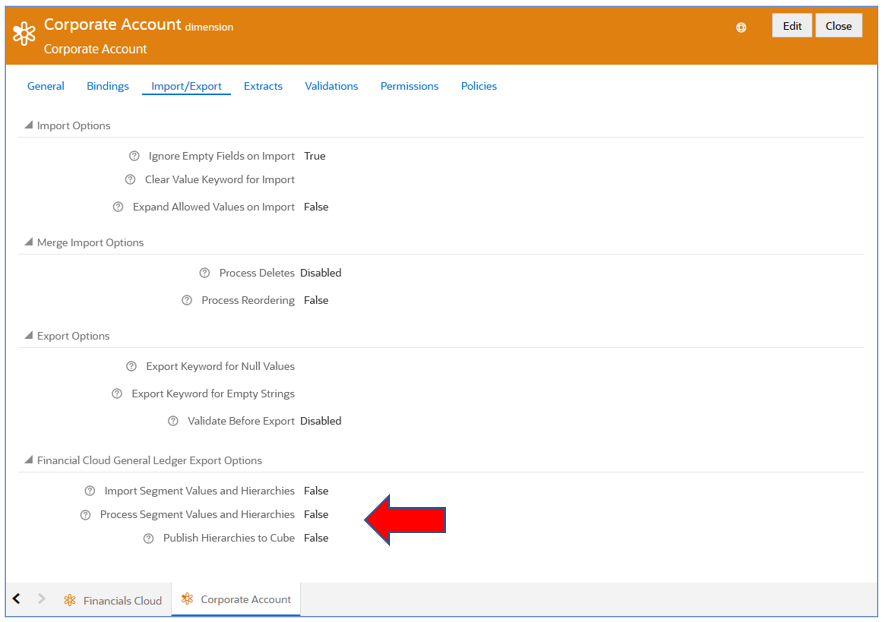 To learn more about this integration click here or contact us today!