The Challenge in Supply Chain
Let's face it. You and your suppliers are linked together and what they do affects you. So if your supplier data is fragmented across dozens or even hundreds of systems, it's probably costing you. What is causing these supply chain leaks?
Data stored in various places like supply chain management software, ERP systems, accounts payable, and spreadsheets all has its own structure and data model. It makes it impossible to access a trusted view of all your suppliers and sub-suppliers. This leads to leaks in your supply chain.
The good news? It's largely preventable.
What Are Supply Chain Leaks
Leaks are thousands of inefficiencies, blind spots, and missed opportunities spread across your supplier universe. For example, manual processes, lack of collaboration, delivery problems, missed discounts, and more.
In order to resolve these leaks and prevent new ones, you must bring everything you know about your suppliers together in one place to create a resilient and financially sustainable supply chain with a 360-degree view. This can be achieved through 360 degree supplier information management or Supplier 360.
How Supplier 360 Resolves Leaks
Informatica's Supplier 360 is a single system that provides clean, consistent, and connected information to help you make better business decisions and implement processes that save you money.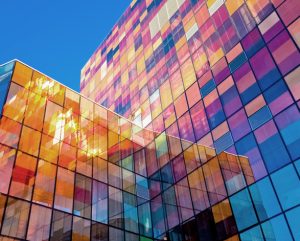 With some guidance, you can craft a data platform that is right for your organization's needs and gets the most return from your data capital.
The leaks in your supply chain can be avoided using this data-driven solution by providing you with:
Centrally managed, trusted, governed, and relevant data across the entire business
A single view of suppliers that's visible to all buying teams and applications
Managed dynamic supplier hierarchies allowing you to stay on top of changes
Reimagined and streamlined collaboration
End-to-end visibility into your value chain
Automated workflows built around supplier data
The Supplier 360 approach allows you to become more efficient and deliver industry disruptive results while saving money and gaining efficiency.
What Supplier 360 Looks Like in Action
360-degree supplier information management is built on four main pillars that are critical to gaining a single supplier view that you can trust.
Proactive Supplier Data Governance
In order to achieve a 360 view of supplier information management, your company must be committed to treating supplier data like the important strategic business asset it is. Senior Management and major stakeholders all must buy-in.
Intelligent Data Quality
The data inside each supplier-facing application must be trusted, accessible, and timely. If the supplier information in your applications is inaccurate and incomplete, it will pollute your master data as well.
Intelligent Master Data Management
The key to a successful Supplier 360 is the ability to create a single version of the truth about every supplier. Then to be able to automatically share it with any application that needs it, using a consistent data schema that defines how the data is organized and related. As a result, this enables you to manage different views of supplier hierarchies to meet the needs of different buying teams and departments.
Data Integration
What this all comes down to is data integration. You must be able to move data from your dozens or hundreds of source systems into a master data management (MDM) system before you can synchronize the mastered supplier data with target applications and data warehouses.
Apply all four of the pillars above to the highly specific domain of supplier information and you'll have 360-degree Supplier Information Management. If you apply a solution that is missing just one of these pillars you'll have a half-cooked infrastructure that is bound to let you down. The good news is that it doesn't matter where you are today or how fragmented your supplier information is right now. With Supplier 360 you can get where your business needs to be.
Partner With Our Supplier 360 Experts
With our successful experience in supply chain and data management, we have helped numerous clients achieve growth, reduce costs and risk, as well as increase productivity in their operations.