In this episode, Kim talks with Diego Pinzon, Director of Digital Media and Content at MLS's Atlanta United, about what it takes to double-down on engaging an already engaged fan-base and what the future of digital looks like in professional sports. 
Meet our Guest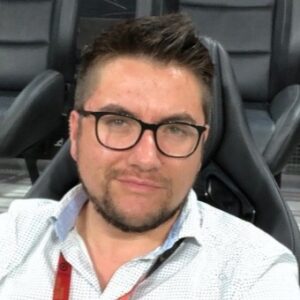 Diego Pinzon is the Director of Digital Media & Content for Atlanta United. He is a multimedia marketing professional with strong experience designing, implementing, and managing digital content and digital marketing strategies. He is a video and social media influenced team player with a passion for experimenting and executing in the ever-evolving realm of digital media.
Meet the Hosts
Jim Hertzfeld is Principal and Chief Digital Strategist for Perficient. He works with clients to convert market insights into real-world digital products and customer experiences that actually grow their business.
Kim Williams-Czopek is a Director of Digital Strategy at Perficient. She works with clients to devise digital experience strategies and how to translate strategies to tactics. She specializes in digital commerce, digital product development, user research and testing strategies, and digital responsibility.