I will be sharing my personal experience with learning Power BI and clearing the PL-300 (Earlier called DA-100) exam. I hope this will help the other aspirants. I would not be compromising the signed NDA; hence no questions will be disclosed in this article.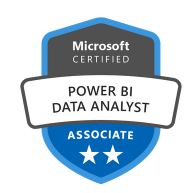 About the Exam : PL-300: Microsoft Power BI Data Analyst
Analyzing Data with Microsoft Power BI (PL-300) is the requirement for Microsoft Data Analyst Associate Certification. Power BI is one of the most used Business Intelligence and Data Visualization tools. In this data-driven world, this certification helps you showcase your data analytics skills. The cost of the exam is $165.
The exam tests the knowledge of designing and building scalable data models, cleaning and transforming data, and enabling advanced analytic capabilities that provide meaningful business value through easy-to-comprehend data visualizations.
Syllabus:
Prepare the data (15-20%)
Model the data (30-35%)
Visualize and analyze the data (25-30%)
Deploy and maintain assets (20-25%)
The skills measured are continuously updated. So, do keep a check on the exam page. Click here for a detailed skills outline.
My Story :
I failed in my first attempt and made some big mistakes which I will tell you all so that you don't make the same errors.
I gave the exam by reading just the syllabus, didn't have any sample questions & was very bad at time management.
The next time I gave, I made sure I had a real good idea of how much time to allow for all questions & I was prepared with sample questions ( I practiced 500 questions).
Preparation
1 week to 1 month (Depending on experience)
Mental strategy
Believe you can do it, then you can definitely do it & Keep some vision in mind ( For what reason you are doing this certification, Don't just think you will post on LinkedIn. Instead, think about your future in 3-5 years from now in BI).
Technical Strategy
1. Udemy course
https://www.udemy.com/course/microsoft-power-bi-certification-da-100-exam-prep/learn/lecture/27189056?start=1#overview
I followed this course from Aaron Perry. It has everything which requires you to crack the certification. ( I thanked him on my LinkedIn post when I cleared Post Link )
2. Udemy sample test
paperhttps://www.udemy.com/course/da-100-exam-comprehensive-power-bi-practice-tests-2021/
Practice these questions from here. Udemy Questions might not be the most updated ones, but definitely, it will work as a base.
3. Online sample updated question
https://www.edusum.com/microsoft/microsoft-power-bi-data-analyst-pl-300-certification-sample-questions
https://www.study4exam.com/microsoft/free-pl-300-questions
Follow these questions from these online websites for exam prep (But be aware of wrong answers in these exam dumps, You need to check your knowledge when an incorrect answer is given.)
In Addition, You can also access Microsoft learn documentation for further details.
Question pattern:
3/4 Case study- Each case study 5 questions
Total – 15/20 Questions (Sample case study example: Contoso, Lit ware &, etc.)
&
Rest 40-35 MCQ Question
Special attention to questions which has multiple answers (that too in sequence)
These questions can give you more scores than simple MCQ questions.
Try to go through all case studies available on the internet before so that you have a decent idea of these questions and answers. This way, you can quickly start from the answer itself and later cross-check with the question & case study.
Time planning:
100 min to be divided in a 30:70 ratio. 30 min for 20 case study questions and the rest for 70 minutes for 40 MCQ Questions.
Conclusion:
Wish you all the best who are reading this blog. In case you follow the above same steps. Please connect with me when you get the results; I will be the happiest person! (Till now, 10 people cleared by the above approach).
I have faced a hard time getting this certification; I Faced many things for not having certification in the past, so I know that journey and reaped after sound effects of this certification later, so we all are on a learning journey.
Happy reading & learning!