Consumers expect a better and more customized commerce experience, today, especially in healthcare and life sciences. Medical device organizations must work to understand and ease the customer journey to achieve an optimized experience and gain user trust.
Caregivers and users of medical devices want a transparent purchasing experience that guides them to the information they need to make an informed decision. Creating personas and journey maps, and utilizing and experienced third party to optimize a guided approach unlocks a seamless user experience.
LEARN MORE: Build Empathy and Understanding. Ease Patient and Member Journeys.
Personas, Journey Maps, Guided Selling and Optimized Content Design
Urinary incontinence is one of the top reasons that older women go into long-term care. External female catheters can change these women's lives by allowing them to live healthier and more independently in the comfort of their own home. When our medical device client released their external female catheter for at-home use, they needed a new online commerce experience to supplement their existing call center and to enable caregivers and patients to make informed decisions.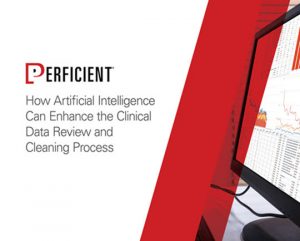 This guide analyzes how artificial intelligence – including machine learning – can be used by pharmaceutical and medical device companies to improve the clinical data review and cleansing process.
To achieve this experience, we identified the needs, motivations, and emotional states of all of our clients user groups to create user personas. We used these personas to build journey maps to show us where to incorporate the users values into their experience. Based on the customer journey, we built a best-practice guided selling experience and optimized content design.

The optimized buying journey provides an outstanding customer experience that clearly and seamlessly guides end users, caregivers, and physicians to the information they need to make an informed purchasing decision. This approach not only helps patients and caregivers determine if the product is right for them, but also helps alleviate stress on the customer service team.
READ THE FULL SUCCESS STORY: Empowering Patient Independence With an Enhanced Commerce Experience
Healthcare Commerce Solutions
With Perficient's expertise in life sciences, healthcare, commerce, and customer experience, we molded a solution that equipped this medical device firm to provide better health outcomes and a more impactful commerce experience to all of its user groups.
Have questions? We help the healthcare and life sciences organizations in the U.S. navigate strategy, digital commerce, customer experience, journey sciences, and guided selling. Contact us today, and let's discuss your specific needs and goals.