As a global organization that actively promotes diversity, inclusion and belonging, we want a workplace as diverse and inclusive as our clients. One of the ways we achieve this is through our Perficient Bright Paths Program, which is designed to drive STEM education and career growth opportunities for the communities in which we live and work.
READ MORE: Perficient Advances Diversity in Tech
Mary-Beth Ostasz, area vice president of U.S. and China global delivery and management consulting, was largely involved in the recent Bright Paths cohort that took place in Lafayette, Louisiana, where our U.S. global delivery center is located. Her involvement in Bright Paths is just one example of the outstanding leader and role model she is for other women within the industry. She has shown success in various ways throughout her time at Perficient, but her achievements extend beyond the organization.
Just recently, Consulting Magazine recognized Mary-Beth for Excellence in Leadership through their 2022 Women Leaders in Technology Awards. This award recognizes Mary-Beth as an example for women in technology and puts her accomplishments and success on display for everyone to see.
Meet Mary-Beth Ostasz, Area Vice President
A 25-year veteran in technology consulting, Mary-Beth has taken on a diverse set of roles, realized achievements, and overcame challenges throughout her time at Perficient. One achievement in particular includes founding Perficient's U.S. Delivery Center in 2015 and growing the team to approximately 130 colleagues.
As area vice president, Mary-Beth now oversees a team of nearly 550 colleagues spanning multiple disciplines and cities throughout the world. She leads Perficient's U.S. Delivery Center in addition to offshore delivery in Hangzhou, China, providing resources to scale client projects and speed time to market. Mary-Beth also leads the management consulting practice with responsibility for helping clients connect strategy, technology and design to deliver transformative results.
Aside from providing significant growth to Perficient and clients, she is also committed to helping members of her team grow as individuals. Mary-Beth strives for success through the power of team cohesiveness and culture, all while maintaining the highest caliber of ethics and genuineness. As a female leader at Perficient, Mary-Beth is dedicated to advancing equality across our communities and within our organization. With this passion, she works tirelessly to support each individual in their career growth through ensuring time for coaching and mentoring her teams.
We sat down with Mary-Beth to learn more about her career, experience, and expertise.
What do you think has been the biggest factor in your success so far?
People, without a question. I think every interaction we have with those around us are individual opportunities to grow as a person, in our careers, and in our personal lives. Whether we appreciate it in the moment or not, the people who challenge us actually give us the best perspectives to learn and grow from. I've been fortunate to have coaches and mentors, both formal and informal, who have challenged me and pushed me out of my comfort zone, and I aspire to be the same source of growth and inspiration for those around me.
My day-to-day interactions with my colleagues and peers are what I value most in my professional development and personal enrichment. Their insights and questions help me to better understand the perspective of others. Their success and amazing work inspire me to further develop my own skills. Their support fuels my drive and empowers me to take risks. I've grown to respect each interaction as a learning opportunity. While I'm able to apply some of these lessons quickly, others I put away and pull out later when my perspective and understanding can better appreciate them.
What do you enjoy most about your career in the consulting industry?
Consulting gives me the space to constantly evolve, learn, and grow. It's not a repetitive industry – it's a constantly changing environment that revitalizes my thought process and positions me to embrace an ever-changing world.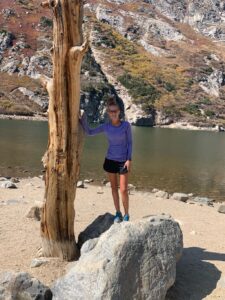 I love every chance I have to recruit new professionals into our field because it gives me the opportunity to convey my passion for what consulting has to offer. I'm a big believer that consulting helps us figure out "who we want to be when we grow up." In some ways, I'm still doing that even though I've been in the industry for 25-plus years. Each day presents its own playground to assume a variety of roles, work in different industries, and stay on the cutting-edge of where the world is heading overall. I get excited because there's so much potential for anyone in the field. In my experience, once someone enters the field, they get the consulting bug and thrive in the ever-changing landscape and the continuous growth that comes with it.
My career path is a prime example of the evolution consulting offers. I began my consulting career focused on workforce management, grew into partner relations roles, then transitioned into sales, followed by operations before taking on a variety of leadership roles. Today, I'm the Area Vice President for Perficient's U.S. and China delivery centers and management consulting practice. This specific path is unique to me, but the industry offers so much variety for anyone to forge their own path.
What's the best advice you've been given?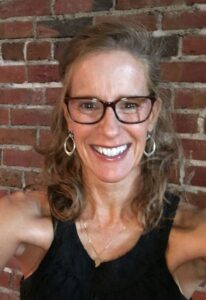 Embrace who you are and the diversity you bring with you. It took me some time to really understand what that meant because diversity means more than gender, race, age, or religion. It also means diverse perspectives. Everyone has a unique background that influences their insights, competency, and leadership style. Those are valuable assets that should be embraced.
At various stages of my career, I would find myself surprised as to why I was brought into a project or a role. I would hide a lot of who I was in favor of emulating the qualities of the individuals around me. While the qualities of others are important to recognize, I had to learn that I was chosen for this responsibility because of my unique blend of strengths. It took me a while to recognize that I have a different approach – and that's OK because there's no one right way to solve a problem. My approach won't always work for certain situations. Being able to recognize that while appreciating the variety of strengths others bring to the table helps everyone overcome challenges and arrive at a consensus that everyone can be happy with.
---
Ready to Grow Your Career?
At Perficient, we continually look for ways to champion and challenge our talented workforce with interesting projects for high-profile clients, encourage personal and professional growth through training and mentoring, and celebrate our people-oriented culture and the innovative ways they serve Perficient and the community.
Learn more about what it's like to work at Perficient at our Careers page. See open jobs or join our talent community for career tips, job openings, company updates, and more!
Go inside Life at Perficient and connect with us on LinkedIn, YouTube, Twitter, and Instagram.