In the previous addition of this series, we discussed how enterprise search can deliver relevant results, even when what you are searching for has several names. In this part, we will explore the third way to address information overload with AI-powered search: locate subject matter experts in your organization
READ PART 2: Addressing Information Overload: Deliver Relevant Information With AI-Powered Search
3. Locate Subject Matter Experts in Your Organization
How many times have you searched your company's intranet or portal, or even emailed, messaged, or called your colleagues in an effort to find the most suitable person to answer your questions? Maybe they're in HR or finance. Or, maybe they're in regulatory affairs, clinical operations, or IT. Whatever the case, pinpointing that person can be frustrating.
With enterprise search, everyone can locate the person they're looking for and do so quickly, thanks to its advanced search feature.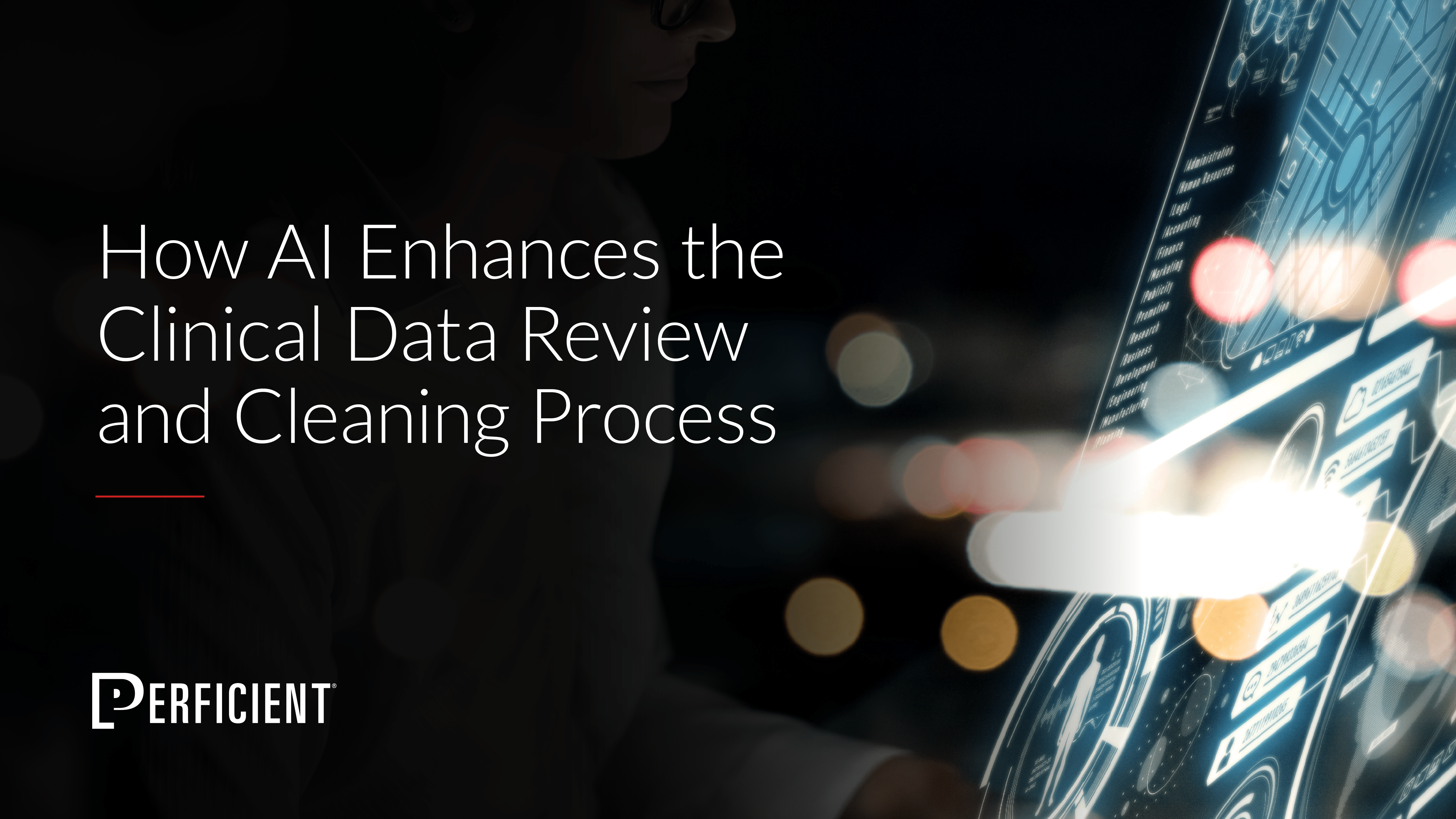 Learn how AI/ML can be used by pharmaceutical and medical device companies to improve the clinical data review and cleansing process.
As users search specific keywords, the solution scours the data that was indexed from the company's disparate databases, and serves up results that mention those keywords. Next to those search results, you'll see information in a sidebar that includes profiles of content authors, including:
Pictures
Names
Job titles
Contact information
Other useful details.
Here's an example. Let's say you're relatively new to a company and a holiday just passed. Now you have to complete your timesheet. The drop-down menu in the system is a bit confusing and you're not sure which option to select. Whom do you call to find out? Let the solution tell you! Type-in "time entry" and hit search. Presto, you just found the HR coordinator who wrote time-entry procedures.
In another example, imagine you're conducting a global phase III trial and you need to find the head of a clinical site located in Japan. If you don't have direct access to your company's clinical trial management system (CTMS), it might be difficult to find this information.
But because an enterprise search solution is connected to the system and has indexed its content, you can find the correct point of contact with ease.
Get Started!
Since life sciences organizations have numerous content repositories, including databases, document and content management systems, file shares, intranets, public websites, and, of course, clinical and safety systems, it is beneficial to have a way to search all of these applications at once. With a single search box, you can quickly pinpoint the exact document or information that you need. In the next addition of this series, we will discuss the fourth way to address information overload in life sciences with AI-powered search.
Gain comprehensive step-by-step guidance on how life sciences companies can leverage an insight engine like Coveo to support use cases ranging from drug discovery to regulatory compliance and commercial operations with our interactive guide.
GET THE GUIDE: Address Information Overload in Life Sciences with AI-Powered Search