In 2020, Google broke digital marketing. Okay, broke is a tad dramatic. However, the news to purge 3rd party cookies did leave many digital marketers in shock. Soon after, Apple announced a shift to focus on protecting consumer privacy and eliminating IDFA and Safari's use of cookies. The end felt near. Yet, the chaos brought from the eventual demise of 3rd party opened a space in the market for new technologies. This shift to valuing consumer privacy disrupted industries to the extent that enhanced 1st party data collection gained significant attention. Therefore, with the end of an era came a new age of sophisticated collection and digital targeting.
Maintaining a Competitive Advantage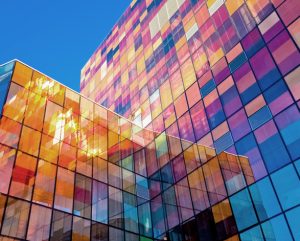 With some guidance, you can craft a data platform that is right for your organization's needs and gets the most return from your data capital.
The death of the 3rd party cookie serves as a vivid reminder of why digital transformation is a pivotal point for companies to maintain a competitive advantage. The opportunities in digital transformation live between the broken seams of a disrupted world. The disturbance in market normalcy reprioritizes how industries create consumer and operational value. This leads to smarter decisions on how to market. The role for businesses is to find the gaps and utilize technology to uncover value for their consumers. The future of privacy and walled gardens have arrived through 1st party preferences. Yet, this arrival initiated a reinvention of collecting, connecting, and activating insights across every channel. It has changed the way markets and companies think about the utilization and aggregated of data. The new focus? A single source of truth for seamless omnichannel consumer experience.
What 1st Party Means
Digital transformation in a cookieless world dictates that it is no longer enough to collect data from different channels. To maintain a competitive advantage, companies face the issue of delivering experiences and messaging that cater to individual preferences. The need for 1-to-1 personalization means companies must focus on connecting disparate data sets to produce a holistic view of each customer. 1st party data is expansive and refined, allowing utilization across various departments. Therefore, the increased reliance on 1st party means sales, service, and marketing have the option for aligning in operations. System integrations will pass a consumer's website behaviors to a CRM platform, and provide insights on the customer for real-time personalization. Departments work in tandem to deliver custom journeys and consumer value that fits a new market space.
From the Ashes of 3rd Party
Much like a phoenix, the fiery death of the 3rd party cookie led to a new transformation rising from the ashes. Technology and the market space will never be static. Hence, companies need to adapt and be agile in how they plan for future states. A company focused on being a digital enterprise should adjust its strategies to prepare for disruption and reprioritization. Success in this new era is dependent on how well a business model is influenced and evolved by emerging technology.