As of 15th June 2022, Microsoft's venerable web browser, Internet Explorer, will finally be officially retired and desupported on Windows platforms; it's earned its rest! This quick post will discuss what that means for the Oracle Clinical/RDC/TMS suite of applications.
As any users of the OC suite will know, Internet Explorer was, for most of that suite's lifetime, the only supported browser for accessing the applications. In the most recent versions, the IE-replacing Microsoft Edge browser can be used:
For OC RDC 5.2.2 and TMS 5.3.1, Oracle has certified Microsoft Edge in its default "Chromium" mode (using the engine that underpins the Google Chrome browser). While technically this means that Google Chrome should also work, it is not in Oracle's certification matrix and therefore is not recommended.
For OC 5.2.0 and onwards, Oracle has certified Microsoft Edge in "legacy", or "Internet Explorer" mode.
For OC 5.0.1 and 5.1.0 releases, they are in "Sustaining Support" with Oracle stating there will be no certification of Edge for these releases. However, they should run with minimal issues in legacy mode, similar to OC 5.2.0.
For releases prior to OC 5.0.1 (eg OC 4.6.6), Oracle will not support Edge because it does not support Java or similar plugins. This obviously prevents the Forms Java applet used to access OC and TMS. Oracle also does not support RDC in this version within Edge. So, users of these versions will still need to use IE 11.
Note: there is a known bug (Oracle bug #31348332) when using Chromium-engine browsers (Edge in Chromium mode and Google Chrome) that impacts RDC 5.2.2. An error appears while trying to open a CRF window, having previously opened and closed CRF Data Entry windows using the red X as standard.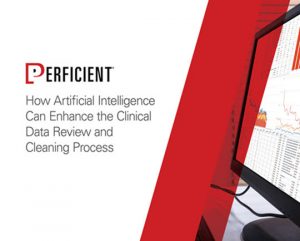 This guide analyzes how artificial intelligence – including machine learning – can be used by pharmaceutical and medical device companies to improve the clinical data review and cleansing process.
Clearing the error message then prevents further Data Entry windows from being opened.  Oracle suggest two workarounds for this:
Workaround 1 – To avoid the error:
Press on the "Save" button in the Data Entry screen after any data has been inserted or changed.
Then, close the Data Entry window using the red 'X' button in the form and NOT the browser.
Workaround 2 – If the error appears or the workaround above does not help, logging out of, and back into RDC will resolve the issue (although obviously it will likely happen again)
For further information on supported environment architecture, please review Oracle Support Document ID #180430.1 (requires My Oracle Support account).
It is generally accepted that "legacy" applications are vulnerable to desupport from vendors, as well as being open to significantly more security vulnerabilities due to the aging technology stacks that underpin them. If possible, it is always worth looking into available upgrade paths for your systems to reduce these sorts of compatibility issues that are thrown up when vendors finally retire legacy technology solutions.
If you're interested in possible upgrade solutions for your legacy environments, either on-premise or in the cloud (either Perficient's own regulatory compliant cloud, or one of the many other cloud vendors available), Perficient's Health Sciences team is ready and willing to help!