"A picture is worth a thousand words" is an adage that rings very true to those of us who are vision-driven learners. Simply hearing and reading about a solution is usually not enough. Many of us "need to see to believe" the benefits being promised by any solution. Oracle and Perficient understand this concept very well. Many times we have partnered to provide insightful demos of a multitude of solutions to organizations across various industries. As valuable as demos are for customers, they sometimes require a high level of effort to coordinate schedules, attendee lists, video conferencing technology, etc. It's not uncommon that weeks go by before the demo actually occurs. However, there are other valuable resources available that provide immediate visual illustration.
For Oracle EPM customers, one such option is the Oracle EPM in the Cloud YouTube channel. It's a great channel with videos covering customer stories, developments at Oracle, Solution Overviews and Tutorials. If you haven't checked it out, we highly suggested you do so!
There are literally hundreds of videos available on the channel, and over 50 dedicated specifically to Oracle Enterprise Data Management (EDM). Below, we've highlighted three key videos that can help organizations gain a better understanding of the value of Oracle EDM.
Provides a great introduction to EDM's purpose and explains the benefits that the solution offers. Ends with a nice quick demo from the business user's perspective.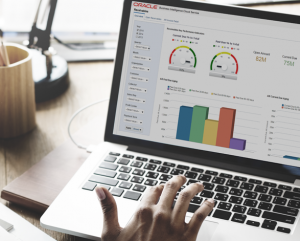 Explore key considerations, integrating the cloud with legacy applications and challenges of current cloud implementations.
A great demo covering user navigation, workflow experience (both requestor and approver perspectives), change visualization features, data integrity validations, subscription processing, and various other valuable components of the solution.
Explanation of EDM's approval policies, workflow stages, collaboration features, and how each contributes to a next-generation workflow experience.
Bonus!! Concurrent Request Editing in Enterprise Data Management – Expands on the collaboration features mentioned in the above mentioned Workflow Approvals video.
Contact us today if you'd like to learn more about Oracle EDM, other Oracle products, or how Perficient is helping clients transform to meet challenges today & in the future!