Perficient is thrilled to announce a new partnership with Lokavant, a leading clinical trial intelligence solutions company. Lokavant's solution aggregates and harmonizes clinical trial data, helping customers gain a more comprehensive understanding of how their trials are performing operationally.
"Our partnership with Lokavant will greatly benefit our clients," said Param Singh, director of clinical operations solutions at Perficient. "Lokavant's innovative solution gives sponsors and CROs the data insight they need to mitigate risk and unify trial data. The company's AI-powered risk monitoring product, in conjunction with Perficient's clinical trial systems expertise, will enable our clients to have next-generation insights."
What sets the Lokavant platform apart from others in its category is its use of a single intuitive interface and a proprietary dataset, which enables customers to compare their studies against thousands of other trials and uncover emergent risks through predictive analytics.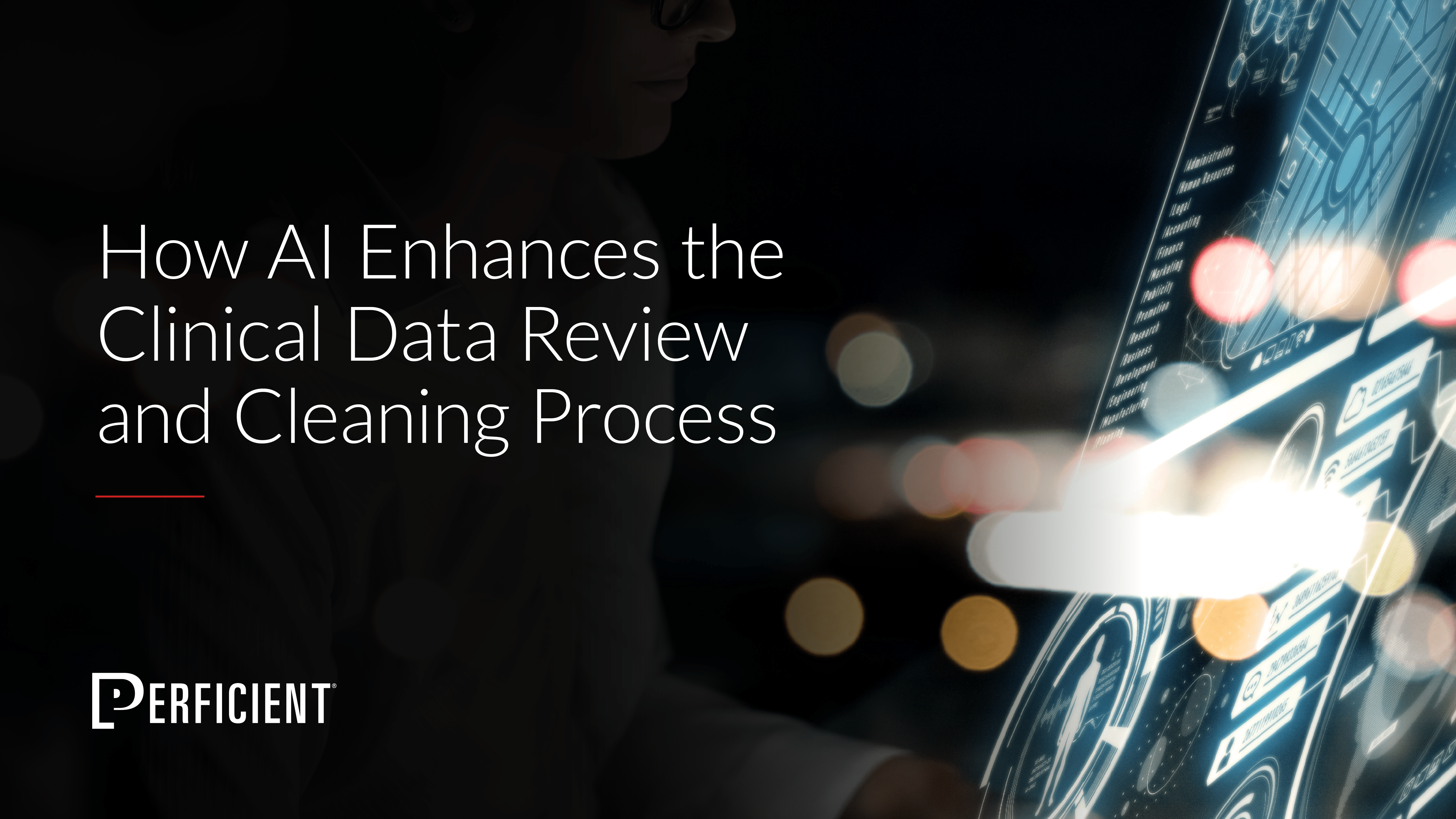 Learn how AI/ML can be used by pharmaceutical and medical device companies to improve the clinical data review and cleansing process.
Built by a team of operations experts and data scientists, the application allows full traceability of risks, custom visualization capabilities, and workflow management.
"Lokavant is a clinical intelligence company addressing the same pervasive challenges in R&D operations that Perficient tackles day-to-day for top life sciences companies," said Rohit Nambisan, president of Lokavant. "We are excited to execute against our shared vision, and our partnership is a testament to their deep expertise in technology and clinical research. Together, we have decades worth of experience integrating trial data and delivering predictive analytics."
Life sciences companies are constantly seeking new ways to optimize their clinical trials. With today's focus on decentralized clinical trials, which only intensified because of the COVID-19 pandemic, proper clinical trial operations oversight is more essential than ever.
Read Lokavant's press release here.
For more information about Lokavant, please contact Param Singh at Param.Singh@perficient.com.