"Opportunities don't happen, you create them." – Chris Grosser
Perficient was excited to have an opportunity to bring the Salesforce Meetup Platform to our Nagpur office for the first time for an interactive, in-person event. As a Salesforce Consulting Partner, Perficient is uniquely positioned to develop and accelerate Salesforce opportunities.
Whether you're new to the Salesforce ecosystem or you've been in the mix for years, there's a community of trailblazers ready to help you. The Trailblazer Community Groups helps you learn relevant skills, connect with other Trailblazers, and give back. After many virtual meetings due to COVID 19, we are back to having an In-Person meetup. This is the first for 2021!
Salesforce Developer Group, Nagpur and Amravati Joint In-Person Meetup 2021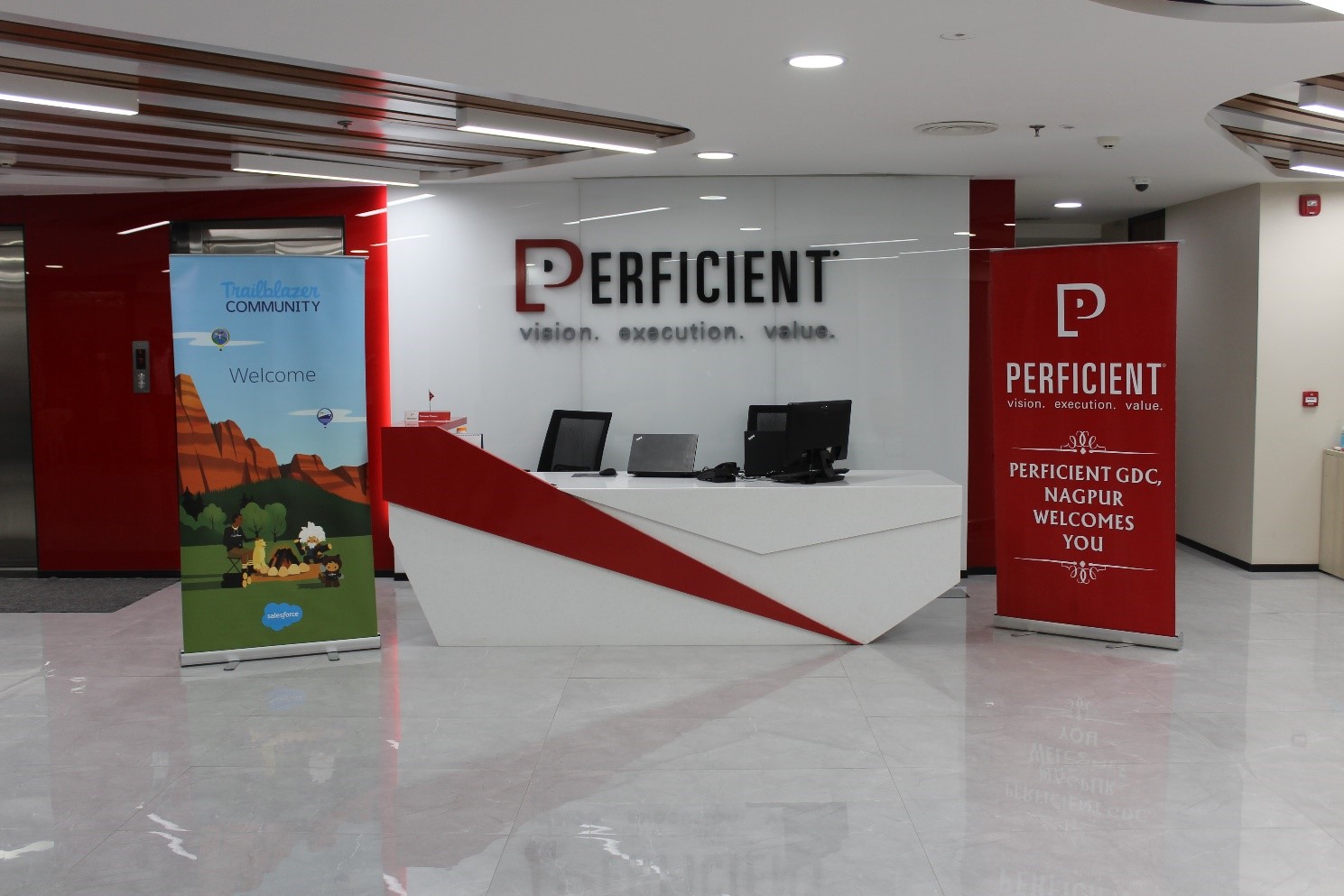 Statistics from the Trailblazer Community Groups Meetup Events Impact. How their participation in the Trailblazer Community has helped them professionally and personally.
93% participating in the Community helps them learn about new products and solutions.
90% participation helps them accelerate innovation.
80% peer connections help them increase adoption and productivity.
73% the Community has helped them build professional networks.
49% they've learned about new career paths through the community.
49% Community participation has helped them develop leadership skills.
40% participation helps them build their personal brand.
The various meetups and events that are hosted by a range of Salesforce professionals, partner companies and Salesforce themselves provide communities in Salesforce with the opportunity to network, share ideas and knowledge and learn from veterans in the ecosystem.
In this In Person Meetup Perficient choose the discussion topic of Apex Design Patterns, Apex Best Practices and Omni-Channel (Service Cloud). The presentation included live demonstrations of Apex Best Practices and Omni-Channel Skill Based & Queue Based Routing by Sagar Zade and Dinesh Khamele.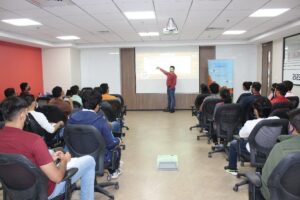 But even a meetup, as knowledgeable as it is, is no fun without Quiz and swags. At the end of the speaker session, we completed the Quiz Activity. After that organizing team distributed some cool Salesforce swags & Certification Vouchers to the Speakers of the Meetup and Trailhead Quiz Activity winners. From our Team  Vishal Chaware, Sagar Zade and Nilesh Petkar got the Salesforce Certification Vouchers. 
I realized that it pays to participate in these meetups, whether it is through asking questions or being an active participant in the activities, as you get to learn a lot. I cannot wait to attend next In Person meetup again and share all the cool things I get to do there with all of you!
At the heart of Trailhead and the Trailblazer Community is you—our Trailblazer. A trailblazer is:
A pioneer; an innovator; a lifelong learner; a mover and shaker.
A leader who leaves a path for others to follow.
Most importantly, a person who builds a better world for others.
The Force Behind Community Meetups
https://trailhead.salesforce.com/en/content/learn/modules/trailblazer-community-basics/discover-community-conferences
Trailblazer Community Groups help you meet Trailblazers just like you, who live in your city, work in similar roles and industries, or share your special interests. You'll always have the Ohana at your side as Community Group meetings and Community Conferences happen year-round and globally.
Let's succeed together!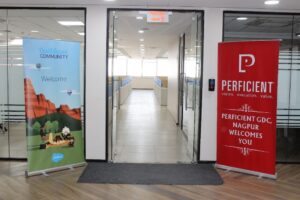 Perficient Nagpur looks forward to hosting more Salesforce Meetups in the future to encourage thoughtful discussion and sharing of knowledge within the Salesforce Trailblazer community.
Visit our blog for more information on Perficient's Salesforce/MuleSoft expertise.