Free From Planning has been an application type available for a couple years now. However, it has not been as widely used as the other Planning types such as EPBCS. I suspect that may change with one of the recent features recently released by Oracle. Before we dive the key feature, it's best to provide a brief explanation of the Free Form application type. For those of you who are aware of what the offering entails, feel free to skip the explanation below and jump to the next section.
Free Form Planning has a few key aspects:
Does not require Planning specific dimensions. In fact, there are no "out-of-box" dimensions, such as Year.
Dimensions can be scaled quite large (~1 million)
Leverages Essbase – BSO or ASO
Can be created from on-prem LCM migration
Supports Cloud UI features like Dashboards, Web forms, Valid Combinations etc.
Can be accessed using Oracle Smart View;
Support Groovy scripts for custom functions and business rules for calculations
Basically, Free Form Planning provides customers with a "clean-slate" option that has no per-requisites, thus allowing a high degree of flexibility. Some of the benefits include:
Can be used to replace on-prem Essbase applications as part of a migration to the Cloud
Dashboards, Forms, Reports, etc. can greatly enhance user experiences for migrated Essbase cubes
Fully customizable to customer's needs
The only "problem" with the option has been that customers were allowed only one cube per application. Quite the restraint for an option that promotes immense flexibility. However, with October's update this restraint has been removed!
Multiple Cubes, Multiple Options
Customers can now create up to….. ready for it?…… 12 cubes within the same application! Personally (and selfishly), I can already imagine the time savings from no longer needing to switch browser tabs because each one was a separate application — yes, I'm that granular about time savings…. and yes, I can sense the eye rolls 🙂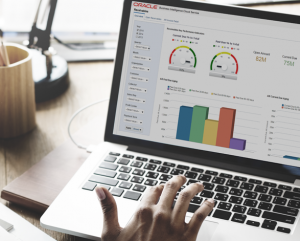 Explore key considerations, integrating the cloud with legacy applications and challenges of current cloud implementations.
Along with the 12 cubes comes the option of up to 26 custom dimensions. And each cube can have any number of those 26 dimensions — and only what is required for each cube.
Cube types can be any configuration of ASO and BSO. There is no limitation on the number of each type as seen in other application types. It should be noted that creating a BSO cube is Hybrid by default. Additionally, the application type is scalable — cubes can be added in an iterative fashion. After the first cube is created (via the import of an on-prem Essbase LCM file, OTL file or manually), remaining cubes can be added using the web interface (from the Home page, click Application, then click Overview, select the Cubes tab, and then click Create). Oracle's EPM Tutorial YouTube channel has a couple great videos on how to use the application creation wizard for Free Form Planning.
Having multiple cubes within an app is great, but many customers have a need to share data between cubes. This can be achieved similarly to the other Planning application types via Data Maps, Smart Push, and Data Management. On a side note, the ability to use standard Planning artifacts such as dashboards, reports, valid intersections etc. is a huge benefit to those customers choosing Free Form Planning to replace on-prem Essbase cubes.
There are a couple constraints surrounding Free From apps that still understandably exist, but do not typically pose issues:
Member names must be unique across all the cubes within the app
Governors are applicable at the application level and not at the cube level
Additional considerations for Free Form Planning have been provided by Oracle and can be found here. We also suggest this blog post by Oracle to learn more.
Contact us today to learn how Perficient is helping customers successfully achieve their goals using Free Form Planning!