We are thrilled to announce that for the very first time, Perficient's Houston office has been named a 2021 Top Workplace by the Houston Chronicle! This win adds to the growing list of awards won by Perficient offices around the country and is proof of the incredible culture and collaborative environment that our Houston team fosters every day.
Top Workplaces is an opportunity to highlight your people-centered culture and a chance to celebrate the good – which is more important than ever. – Top Workplaces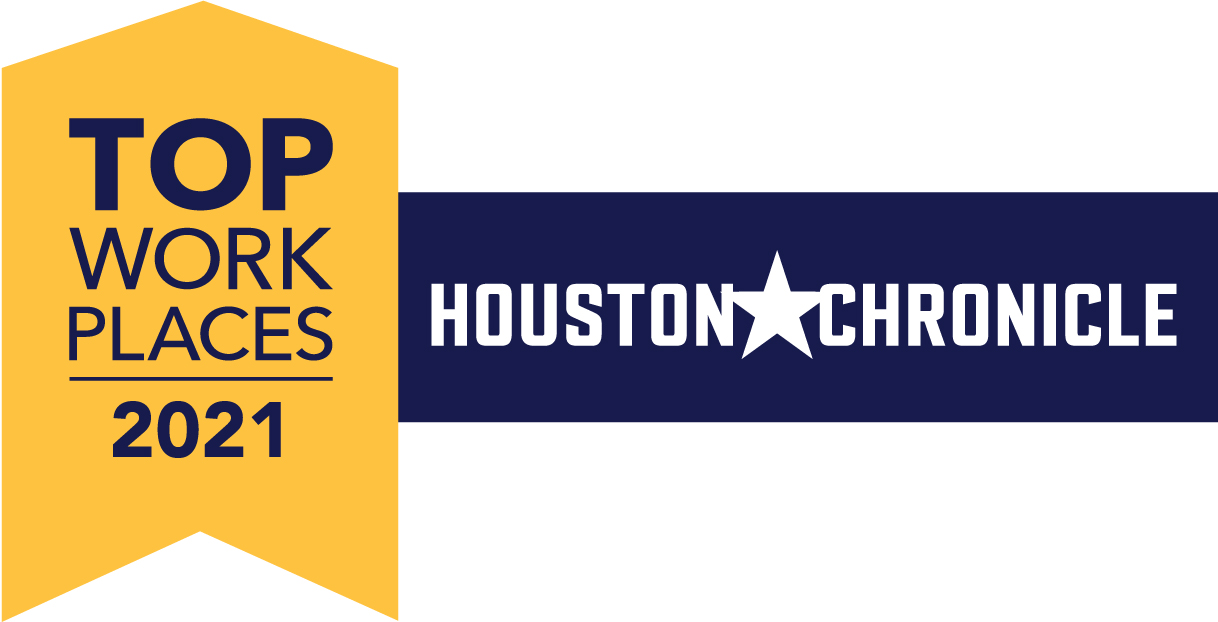 The Process
The Top Workplace award process takes place over the course of several months. The Houston Chronicle works with a third party to survey over 55,000 employees of nominated companies in the Houston area. Employees are surveyed on topics such as office culture, company benefits, and overall employee satisfaction. The top workplaces are then ranked based on their answers. This award is an honor to win due to its emphasis on our people – one of Perficient's core values.
All 175 Top Workplace winners were invited to celebrate their award at a Casino Night on November 11th at the Omni Hotels and Resorts. It was a great way to mingle with other top awarded Houston companies. The Houston Chronicle also released a special section on November 14th honoring the winners. You can visit Houston Chronicle website to see the winners as well.
A Deserving Team
Whether they are working hard to support customers, hosting themed happy hours, or helping out those in need in their community, our Houston team is always supporting one another and representing the inspiring Perficient culture. We are so excited to win this award despite the hardships of the past few years. We are looking forward to seeing what's next for our Houston team! If you are interested in joining this incredible team, make sure to check out our current job openings!
---
JOIN AN AWARD-WINNING WORKPLACE
At Perficient, we continually look for ways to champion and challenge our talented workforce with interesting projects for high-profile clients, encourage personal and professional growth through training and mentoring, and celebrate our people-oriented culture and the innovative ways they serve Perficient and the community.