Working at Perficient, you have access to a global network of colleagues who are the best in the business. In addition to a worldwide community, you also have plenty of reasons to thrive in your own hometown!
Here are six reasons our Dallas colleagues say they love working for Perficient.
Work On Large Clients & Projects
Perficient partners with the majority of the 20+ Fortune 500 companies headquartered in Dallas, and many of the most well-known brands. You'll work with the biggest and most innovative companies in Dallas, helping to deliver transformative programs to accelerate growth and scale. You'll work on technology programs with some of the largest of our partners, including Adobe, Amazon, Google, Microsoft, Salesforce, and more.
Experience Training & Development
We offer Perficient Academy, our online library of training on processes, systems, and capabilities, as well as full access to Udemy, a library of 150,000+ courses across professional development, technology disciplines, and personal skill-building, from cooking to learning a musical instrument.
We conduct twice-annual performance reviews and have many certification opportunities. Our Growth for Everyone program is a company-wide initiative that evaluates career paths and development opportunities for all colleagues.
Giving Back & Community Engagement
We partner with The Mark Cuban Foundation to host the annual AI Bootcamps program for high school students to learn the fundamentals of Artificial Intelligence.
We are also a major sponsor of the Dallas Mavericks NBA team. Our Dallas team participates in a variety of virtual and in-person events and user groups year-round.
READ MORE: Seven Reasons Why Perficient Chooses To Feed the City in Dallas
KEEP GOING: Perficient Teammates Fight Hunger with Feed the City
EVEN MORE: About Perficient's History of Giving Back to the Dallas Community
Be a Part of Our Global Partnerships
As a Perficient employee, you get a first-row seat at all types of amazing partnerships, such as our work with the Dallas Mavericks and Mark Cuban.
You can even listen to Mark Cuban on our podcast, "What if? SoWhat?", as he discusses his most memorable Shark Tank technology products, how to remain relevant to customers across generations, and why he's excited to be working with Perficient to host AI bootcamps for underserved students.
Perficient is committed to advancing STEM education opportunities and the Mark Cuban AI Bootcamp program is a premiere resource that is closing the knowledge gap by empowering high school students with fundamental knowledge about AI concepts to increase AI literacy and understanding. Together, we're training the next generation of AI leaders in Dallas.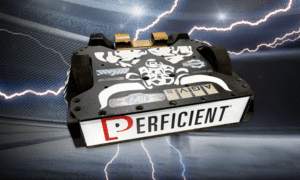 Perficient has many more noteworthy partnerships colleagues enjoy such as with the RioBotz team who built the Minotaur bot that competes in the global TV show on the Discovery Channel, BattleBots, Team Perficient which is comprised of leading PGA and LPGA golfers, and other sports partnerships with winning teams like the St. Louis Cardinals and St. Louis Blues.
Enjoy an Amazing Local Office
Our office at The Campus at Legacy in Plano, TX offers clean, socially distanced workspaces, several conference rooms and offices, and a complete fitness center with showers. The office features convenient and free covered parking and is conveniently located near dozens of local cafes and restaurants at Legacy Town Center and Legacy West.
This slideshow requires JavaScript.
Be Part of Our Strong Culture
Our Dallas team hosts monthly town hall meetings on the state of the business and regular team culture activities. Erin Moloney, Perficient's General Manager in Dallas, has been at Perficient for more than 12 years. Recently recognized for "Excellence in Leadership" by Consulting Magazine, she is also the co-chair for Perficient's global Women in Tech employee resource group. In her role, she leads Perficient's efforts in expanding our presence in the DFW market and serving our local clients with excellence.
MORE ABOUT: Unveiling the New Perficient People Promise
---
At Perficient, we continually look for ways to champion and challenge our talented workforce with interesting projects for high-profile clients, encourage personal and professional growth through training and mentoring, and celebrate our people-oriented culture and the innovative ways they serve Perficient and the community.
Learn more about what it's like to work at Perficient at our Careers page.
Go inside Life at Perficient and connect with us on LinkedIn, YouTube, Twitter, and Instagram.