Today's customers and patients crave and expect both personalized and convenient shopping experiences. And when given those experiences, consumers tend to buy and be more loyal because there's less friction in the buying journey. It's a recipe for direct-to-consumer (DTC) business models to thrive…
"Seven in 10 (69%) of Americans made at least one purchase from a DTC brand in the past year."
DTC business models are creating new standards and best practices that all industries should consider, and life sciences brands, in particular, should consider the following eCommerce strategies and benefits to capitalize on today's consumer buying habits.
Personalization
The success of DTC companies shows that consumers seek the personal touch and catered-to-them curation of products and experiences that a salesperson, doctor, makeup artist, dietician, stylist, or pharmacist, etc., historically could only provide. For example, one immensely successful DTC company that offers this convenience, as well as personalization, is Stitch Fix, an online clothing shopping platform that has customers fill out a questionnaire about their style preferences and body type in order to curate an outfit for them. Stitch Fix takes away the obstacle of carving out time to go to a store or boutique while at the same time offering the customer a tailored styling experience.
Discretion
DTC commerce provides the consumer more discretion by eliminating the requirement to consult face-to-face with a physician, lab tech, or clerk in order to get a product or test. Depending on the product being sold, companies will need to decide what and how much information to ask. The best methods for collecting this information also vary. Submission forms, chatbots, virtual agents, live agents are all channels in today's eCommerce landscape that customers want from brands.
Convenience
Product location is of utmost priority for consumers and patients. If they can simply tap their phone for a refill or purchase and go on with the rest of their day without thinking about it, they are likely to be more loyal to a brand. Also, don't underestimate the importance of inventory visibility and order tracking, as they directly impact customer satisfaction.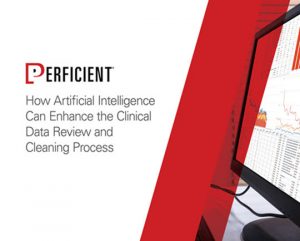 This guide analyzes how artificial intelligence – including machine learning – can be used by pharmaceutical and medical device companies to improve the clinical data review and cleansing process.
Many DTC brands across all industries also have their customers subscribe to products, eliminating the need for the customer to take the time to reorder or run to the store. Subscriptions help retain customers. According to The Subscription Economy Index, DTC companies that began offering subscriptions during the past decade have grown five times faster than those that did not use a subscription business model.
One crucial positive impact to note is that making products more accessible (e.g., easy-to-use delivery service) helps increase product adherence.
Aesthetics, Community, and Social
Minimalistic design is popular among DTC branding, and according to Forrester Research, Inc., "about 24% of people purchased from DTCs because they liked the brand's advertising." In the Instagram age, products that can catch and please the eye certainly have an edge. However, while creativity and product positioning are essential, showcasing all the required product information, FAQs, and other helpful information is incredibly important and will only increase consumer trust and satisfaction.
A brand's social values are also increasingly of interest to consumers. People want to support brands that bring light to causes and attitudes that resonate with them. This, in turn, helps establish a community around a brand or product; when purchasing a product from a brand that advocates for a particular cause, one can assume other customers of the brand share those beliefs, too. When a community is established, so is a platform to share reviews and product experiences. And companies can't underestimate the benefits of social commerce strategies from consumers, patients, and caregivers.
According to ARK Investment Management, ratings and reviews are the most critical factors influencing eCommerce purchase decisions in the United States.
Final Thoughts
Consumers are demanding convenience from today's most prominent eCommerce companies (e.g., Amazon). While certain industries continue to lead the way in eCommerce, life sciences companies have the opportunity to improve the customer, consumer, and patient experience.
If you are interested in hearing a perspective on what's happening in life sciences as it relates to eCommerce, join us for An Ecommerce Conversation with Johnson & Johnson Consumer Health on November 9, 2021 at 9 AM CT.