Perficient's Amazon Connect Experience (PACE) solution amplifies the power of Amazon Connect with several added features and managed services. As we continue to develop and customize our software to your needs, we will post blogs with new features and processes we have added, changed, or fixed. To learn more about PACE, visit our dedicated landing page!
External Contacts:
Now, agents can transfer calls to Microsoft Teams Users and contacts outside of the contact center with the click of a button. External Contacts are easier to manage than Quick Connects and offer a tagging feature that allows your contacts to be categorized and searched for by area of expertise, department, or any other preferred category. In addition, because agents can see the statuses of all external contacts that are MS Teams users, they can determine who is available to answer the call.
Canned Responses:
You asked, we listened!
Agents can now quickly send standard responses to customers in chats or view pre-configured responses during calls to help with consistency in messaging. Canned Responses can be configured into categories, and each response can be tagged to help your agents quickly search and locate the desired response.
Learn the six most common pitfalls when upgrading your contact center, and how Amazon Connect can help you avoid them.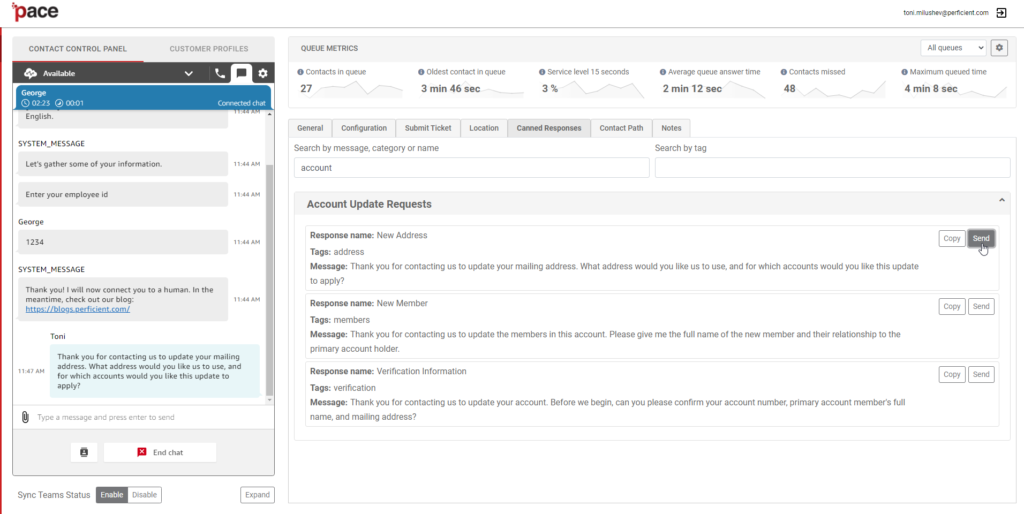 And There is More!
We understand that incorporating AI and Machine Learning into your contact center can be an overwhelming task. Therefore, we continue to make it as easy as possible to build custom Bots by enabling you to configure and manage recognizable inputs called slots using our Bots Manager.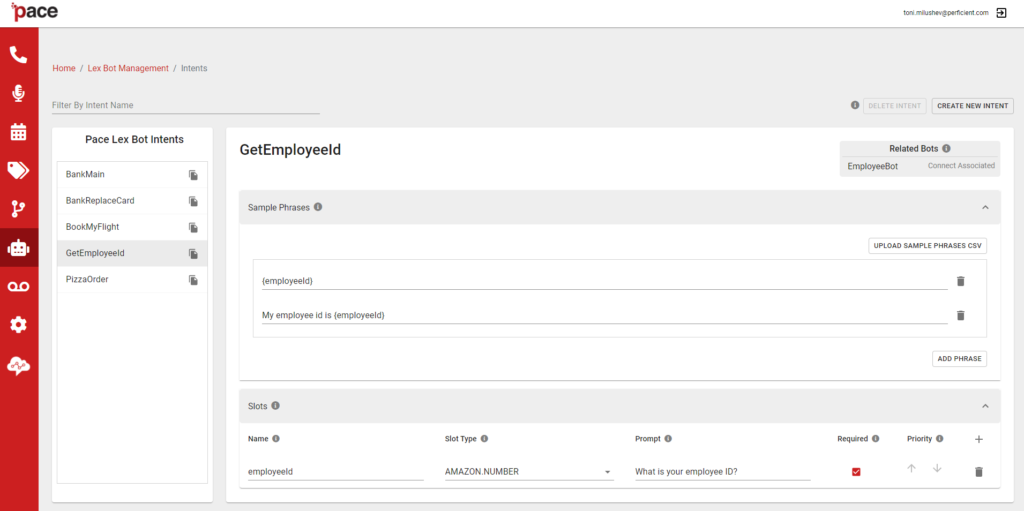 In addition, we added conversation dividers for Web Chat interactions so your customers can easily identify the beginning of a new conversation within the same Web Chat widget.
Changes We've Made:
We have integrated the underlying UI technology to provide you with a single, centralized place to access both the Administrative Console and the Agent Console, significantly improving the performance and stability of PACE. Also, we improved the underlying caching mechanism for an even better performance.

Last but not least, we improved the following administrative pages:
Call Me Now
Dispositions
Prompts
Web Chat
Learn More
We're an Amazon Connect Service Delivery Partner with more than 20 years of experience delivering customer engagement solutions. We offer unparalleled contact center experience to accelerate innovation with AWS and Amazon Connect. In addition, our cloud expertise enables us to create powerful solutions while maintaining business agility and flexibility, while our dedicated CRM and ERP practices ensure seamless integrations with legacy applications.
To learn more and get in touch with our customer engagement practice, visit our Customer Engagement webpage!