Oracle EPM customers need to prepare for several upcoming changes for November 2021. These changes are mentioned in the Important Actions and Considerations section of the October Update documentation. The documentation can be found here. While the updates highlighted in this post are not critical in nature, administrators and power users should be aware in order to avoid any potential conflicts.
Dashboards/Infolets Can No Longer Be Default Page
With next month's update (21.11), the ability to use Dashboards or Infolets as the default page for Oracle EPM services. Per Oracle's statement, this change is intended to provide a improved user experience. We recommend that application administrators notify their users of this upcoming change so that any questions about how to access the dashboards/infolets from the home page are answered.

Logos and Background URL Images Must Be Secure
The ability to customize the look and feel of an application has become such a standard feature for today's world. Aspects such as colors, layout, and logos can improve the usability for users across the organization. Oracle understands this and is continually improving the customization capabilities across the cloud offerings. One such improvement coming in November is that only secured URLs will be permitted for use as logos and background images. If you're not familiar with these settings, look to the Appearance page in your applications to options on these settings.
Copy Version Capabilities Restricted/Secured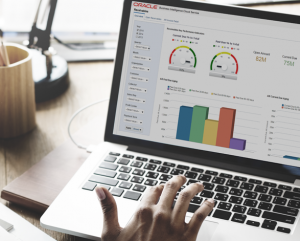 Explore key considerations, integrating the cloud with legacy applications and challenges of current cloud implementations.
Over the last few years we've seen Oracle place an increased importance on customer feedback. Whether it's increasing the capabilities of EPM applications, improving performance, enhancing existing features, etc. Oracle is interested in hearing from and engaging with the customers. And this change is a direct reflection of that effort. The 'Copy Version' feature in Planning, Financial Consolidation and Close, and Tax Reporting has caused headache for many customers due to the fact that it's available to end users. This has resulted in some unintended data issues for some customers. And if one thinks about it, copying large sets of data is typically (and in many institutions a requirement) of an administrator only. Therefore, next month's update will restrict this feature to administrators.
BONUS:
Below are a few upcoming announcements that deserve an 'honorable mention'.
FINANCIAL CONSOLIDATION AND CLOSE
Sometime in the future (exact timing unknown), the following changes will be applied for Consolidation Journals:
Submit, Post and Unpost actions will require a user to have write access to the

DataSource

member.
Approve and Reject actions will require the user to have read or write access to the Data Source dimension members used in Journals.
PROFITABILITY AND COST MANAGEMENT
Purging historical job logs is a best practice task that has been around for decades. So this upcoming change for PCM is not surprising. Beginning in November, only the most recent 10,000 jobs will be kept in the application. The daily maintenance window will delete any jobs beyond this number each day. Understandably, some organizations may have a requirement to keep job information beyond this threshold. We suggest that those administrators begin downloading the Job Library on a recurring basis to ensure they have this information readily available.