Our Life Sciences and Data Solutions practices built a new platform to help analyze clinical trials
The rigorous process for developing new drugs and therapies is rigorous, and only one out of every 10 medicines makes it through to the regulatory submission and approval.
Non-compartmental analysis (NCA) is an essential activity within the drug development process. The results of these analyses help pharmaceutical companies better understand the impact drugs can have on the human body and influences critical decisions in the drug manufacturing process.
To advance the efficiency of non-clinical and clinical studies, life sciences companies need robust, modern, and adaptable analysis tools with common standardized elements that meet stringent industry regulations.
Pfizer, a long-time Perficient partner and one of the world's largest pharmaceutical companies, sought our help to build an NCA application that would improve the efficiency and safe development of new medicines.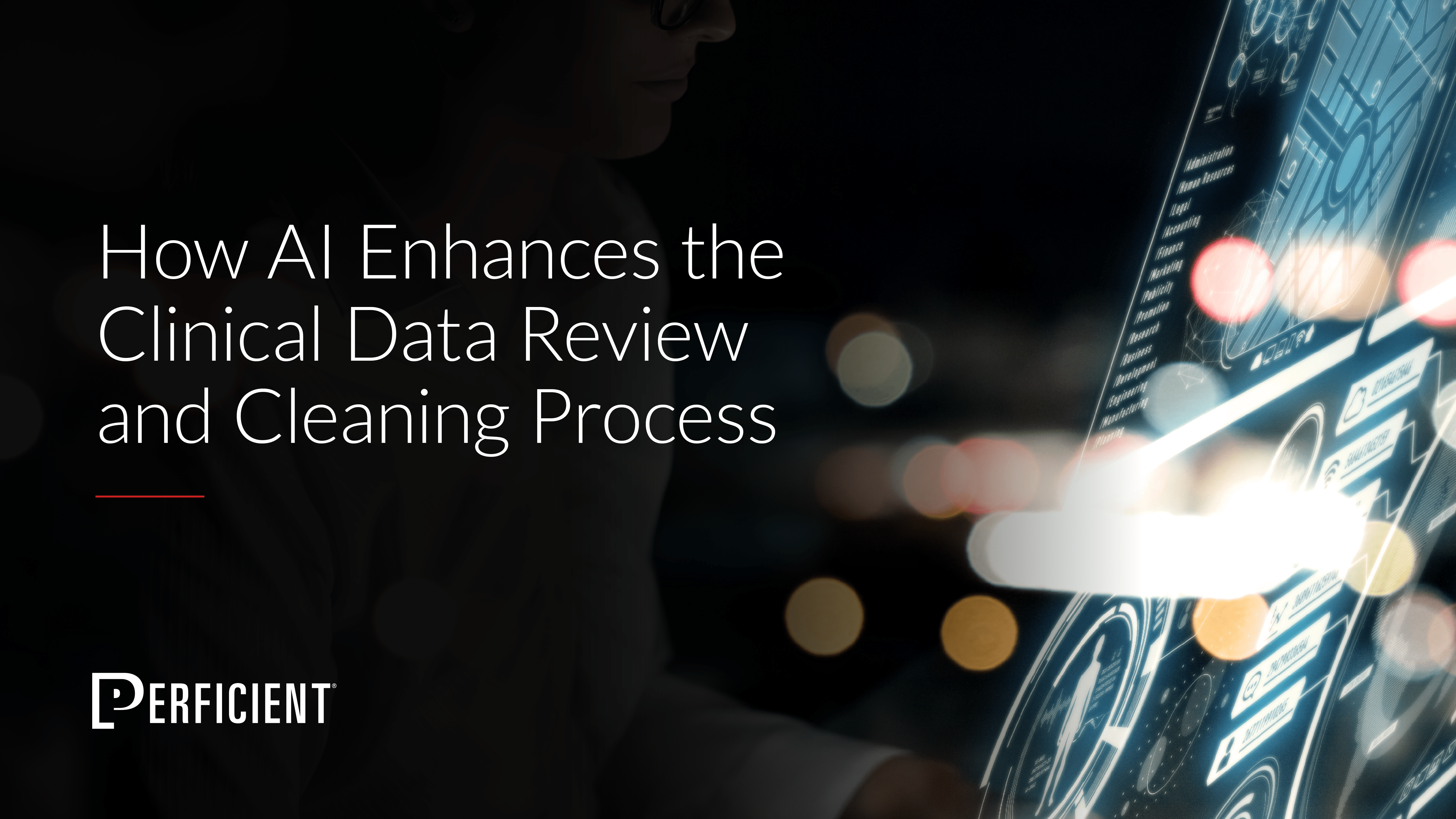 Learn how AI/ML can be used by pharmaceutical and medical device companies to improve the clinical data review and cleansing process.
Our Life Sciences and Data Solutions practices worked alongside Pfizer's team to design and develop the open source application, called openNCA, which replaced its home-grown clinical pharmacology system. We also provided data migration tools and services.
"Our teams worked tirelessly to make sure the solution helps meet all of the company's business requirements and goals," said Ben Hartner, General Manager, Data Solutions. "We can proudly stand behind this work, knowing that it could help our partner be more efficient throughout research and development."
The new platform conducts both non-compartmental analysis and pharmacokinetic/pharmacodynamic (PK/PD) analysis. This information matters for understanding the absorption, distribution, metabolism, and excretion of a drug.
"With this solution, Pfizer can continue to strengthen its current discipline while enabling research teams to collaborate more easily and ultimately improve the processes for bringing new medicines to the market," said Mike Grossman, General Manager, Life Sciences. "It's an honor and privilege to work with a company that believes "Science Will Win."
—
To learn more about Perficient's life sciences experience and our custom application development capabilities, please reach your to your dedicated client executive or send us a note.