The worlds of data and artificial intelligence (AI) are evolving. For organizations to be data driven it's important to have insight on the most up-to-date trends.
In season 2 episode 9 of the Intelligent Data Podcast, host Arvind Murali and his guest Bruno Aziz, head of data and analytics, Google Cloud, discuss five trends in the data and analytics space, the importance of culture within a data-driven organization, and much more.
Listening Guide
Current trends and the future of data and AI [3:51]
How end-to-end platforms support these trends [6:09]
Openness to architecture, community, and ecosystem [8:50]
Managing modern data architecture [9:01]
Openness to community [17:19]
The relationship between the chief data officer and data governance [24:25]
Using artificial intelligence well [27:48]
Data driven communication [30:56]
Get This Episode Where You Listen
And don't forget to subscribe, rate and review!
Apple | Google | Spotify | Amazon | Stitcher | Pocket Casts
Connect with the Host and Guest
Arvind Murali, Perficient principal and chief strategist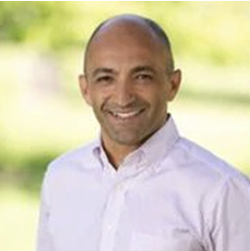 Bruno Aziza, head of data and analytics, Google Cloud
If you are interested in learning more about Perficient's Data + Intelligence services capabilities or would like to contact us, click here.
If you or someone you know would make a great guest on our show, email us.