Recently I was working on a project and as part of the implementation, Cube Views were created which were deployed as Forms for data input.  For most individuals who have implemented OneStream, creating a Cube View and deploying it as a Form is standard practice.  What was different about this implementation is that the Cube View used a Row Override; therefore, the presentation of the Form displayed as an invalid intersection cell instead of as a calculated and/or aggregated data cell displaying an inconsistent end-user experience.  As a result, the cells which had the override required a custom format which is the subject of this quick tip.
To level-set, the original form after the Row Override is displayed in the next image with the invalid intersection cells displayed in the last column starting with row, Acc Depn Software, and concluding with Net Land.  The goal will be to display the pink cells "invalid intersection cells" as green cells "aggregated/calculated data cells".
In order to change the appearance of the pink cells to green cells, the color code of the green cells is needed.  To obtain the color code, capture an image of one of the green cells and then save the screen capture as a file which I used a program, Greenshot, to accomplish.  Once this is done, navigate to the website, HTML Color Codes.

Upload the file captured with Greenshot, then select the color displayed by the uploaded file which will display the Color code which is "#EAFFEA".
With the Color code for green determined, the next step is to apply the Color code to the Cube View which begins by opening the Cube View and navigating to the column which has the Row Override.
The Color code is applied as a BackgroundColor as displayed in the next image.  Note, the Color code is prefixed with "FF" as the Color code is specified as an ARGB value, and the FF represents 100% transparency, and the remainder is the Hex value.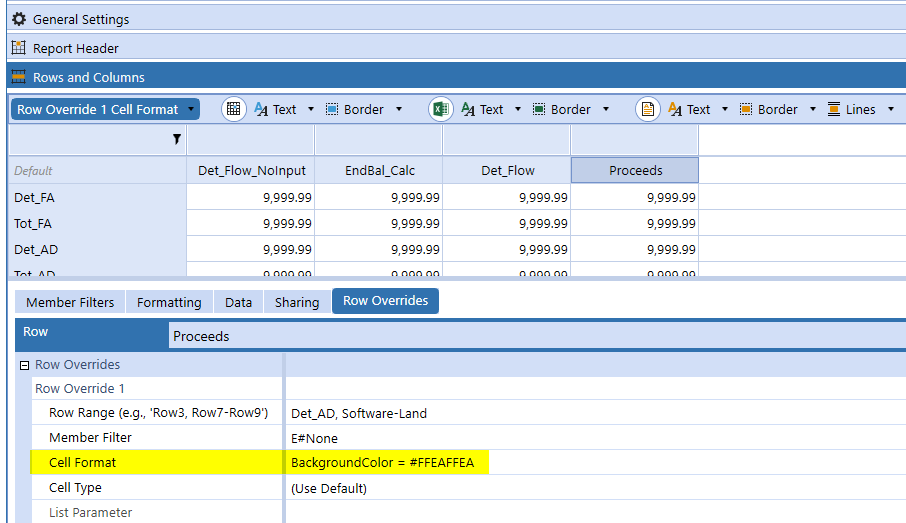 Select "Open Data Explorer" and the result is that the pink cells are now green cells and the presentation is consistent from an end-user experience.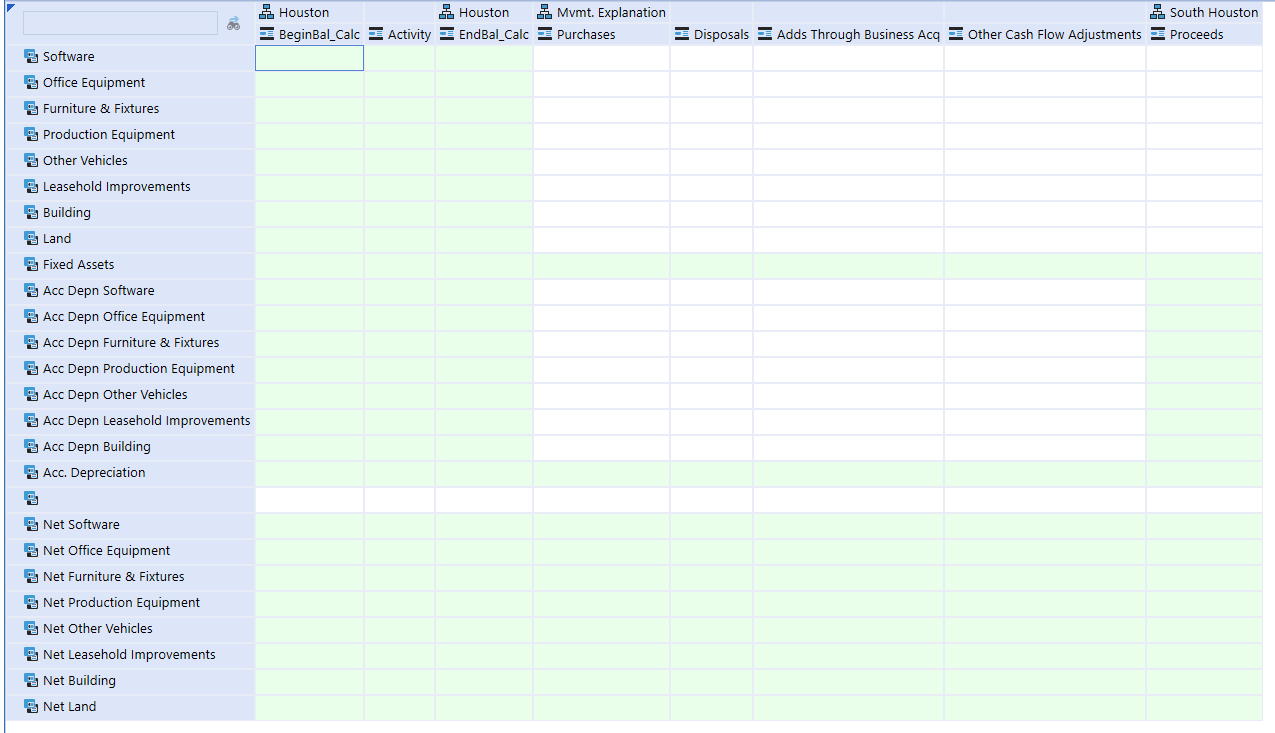 I hope you find this blog helpful and this approach can be used to determine and specify a Color code for other Cube View formats such as TextColor, GridLinesColor, or ReportBackgroundColor to provide a few.  Should you have any questions, feel free to either post a comment to the blog or email me at terry.ledet@perficient.com.